This is another little farmstead that I must have walked past at least a dozen times without realising it was there. It's at the north-east side of the Wern-ddu Claypits, just above the site of the old brickworks, at about ST 16684 85984.
To be fair to myself, what you can see from the lane
isn't the farm house but a little outbuilding – henhouse? pigsty?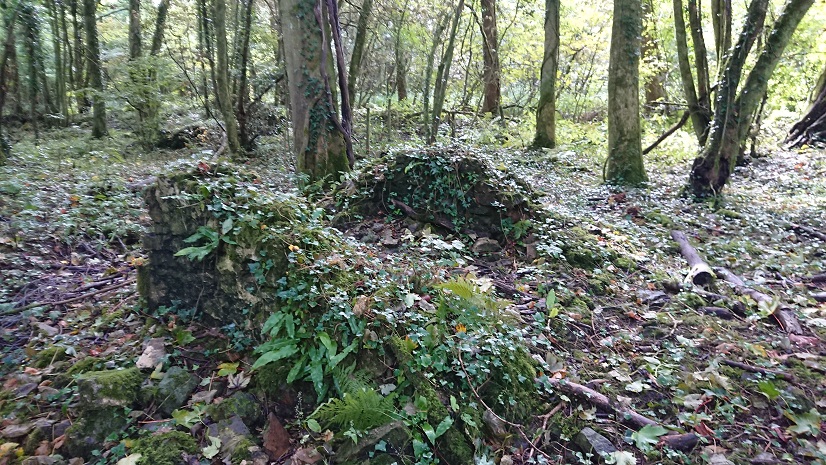 (nice bit of creamy mortar)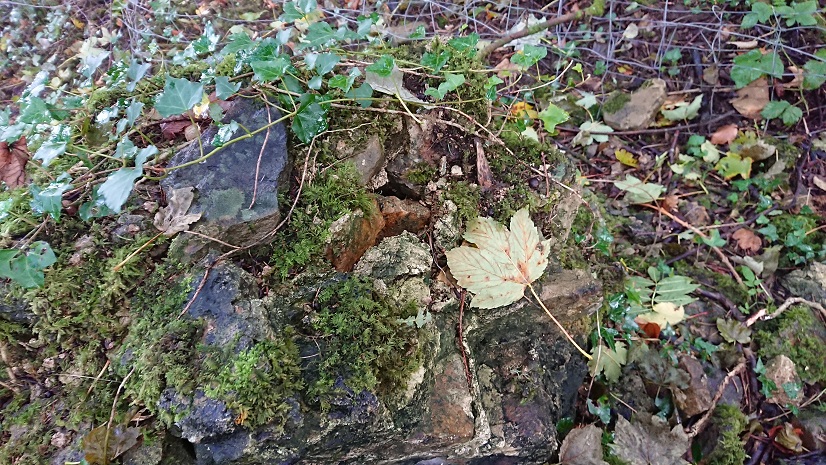 Once you know it's there, you can just make out the farmhouse from the lane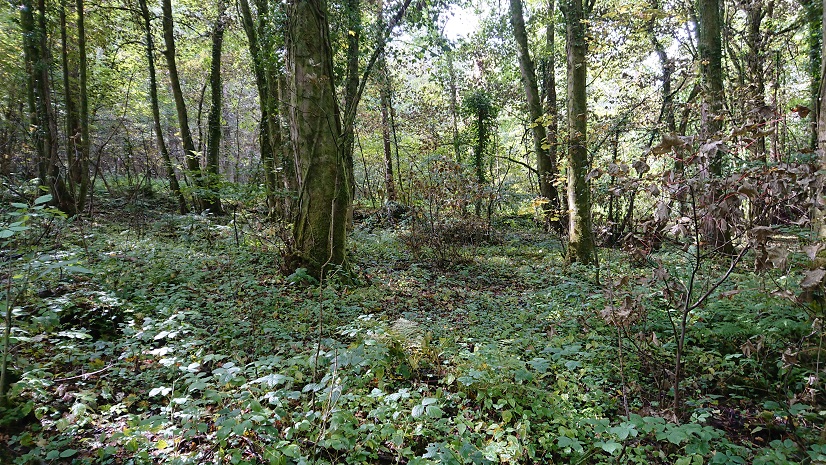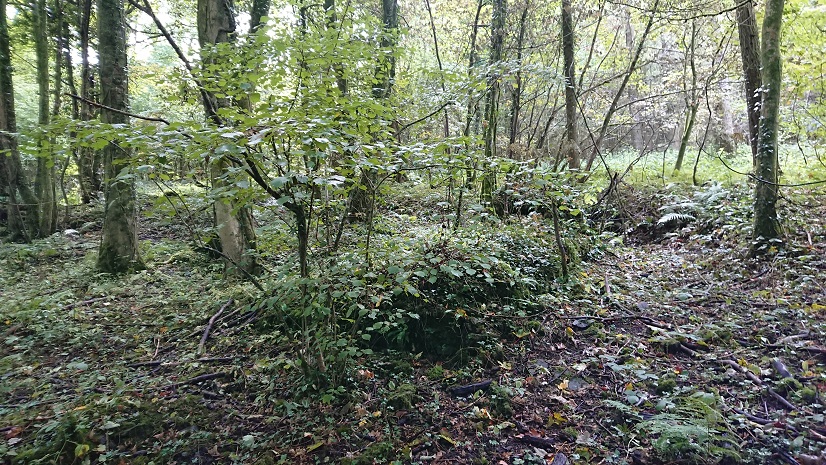 and this fenced-off bit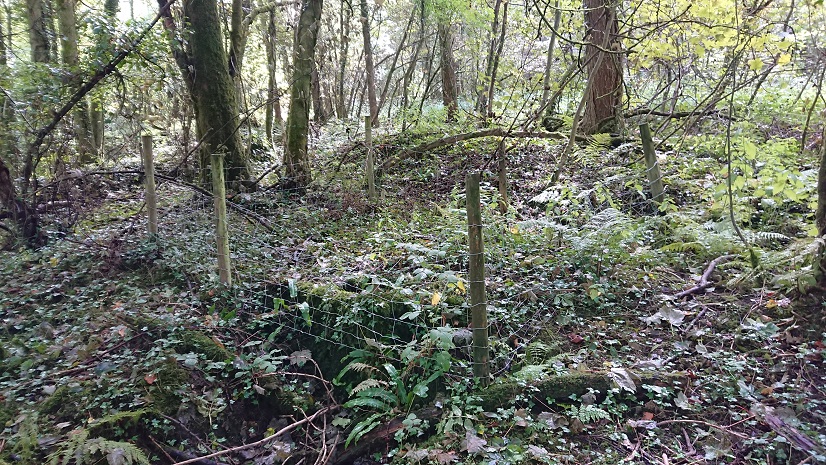 must be the well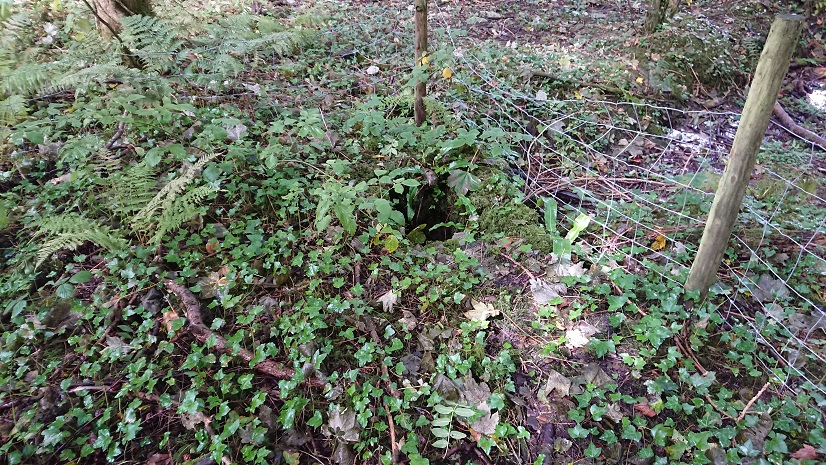 (still marked on the modern OS map).
On the old OS maps it's Tre-boeth, the warm township, but on the tithe plan it's Treboth. The name might suggest early industrial activity. There's plenty of evidence for early coal mining, and before that there would have been charcoal burning for the early iron industry. The farmhouse looks small, and there is only the one outbuilding, but on the tithe apportionment it's a substantial farm of 133 acres, part of the Clive estate and tenanted by a Thomas Evans. Most of the land is to the north and west: to the south was wooded in 1841. By the first 6"OS map (1875) the whole of the former farm was wooded. Plantation for pit props? The farm is still marked but must by that date have been a smallholding for a worker in the clay pits or the brickworks, or possibly in the woods. It's still there on the 1915 revision but by the 1938-47 revision it has disappeared.
Part of the size of the farm on the tithe apportionment seems to be that it has swallowed up another farm. On the tithe apportionment it's described as 'Treboth and Warren'. 'Warren' is actually another farmstead to the west, in what is now the depths of Wern-ddu woods, marked on the tithe plan but not on any of the OS maps. There may be nothing now on the ground but I feel I should have a look.
Watch this space. (It may just be a space.)