I went up the Garth before the snow melted and walked back along the Pentyrch road. This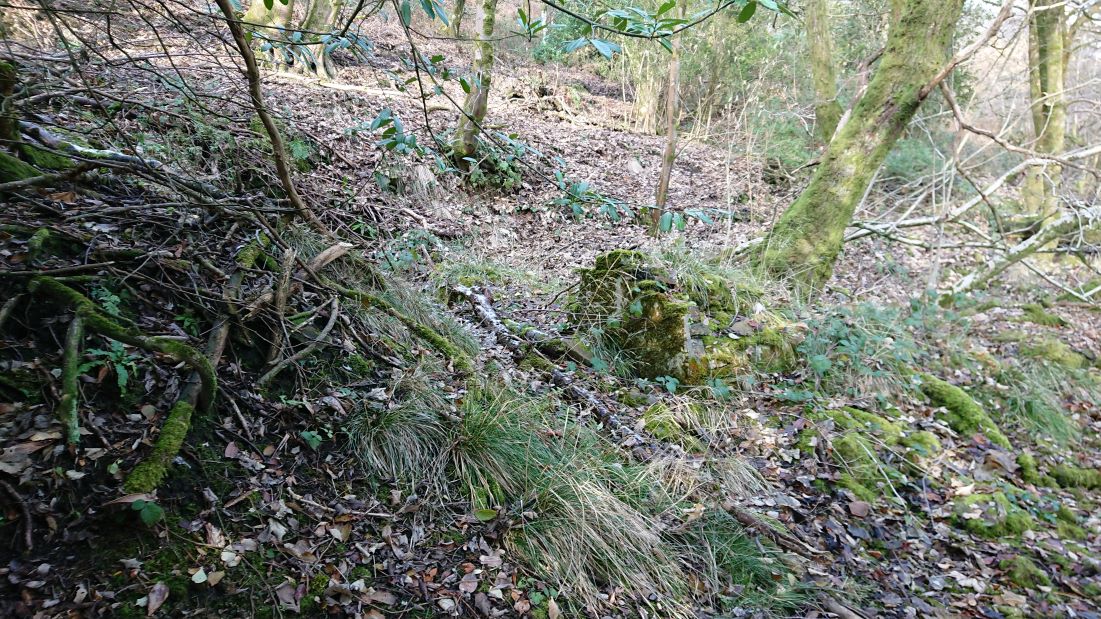 is marked on the 2nd edition OS as Mwndy, but on the tithe plan it's Gockatt Isha, a house and just short of 8 acres of arable, pasture, meadow and garden, belonging to the Bute estate and tenanted by David John.
Steps up from the road
To be honest, the ruins look more substantial than you'd expect from a smallholding, and the area just to the north-east
is quite a substantial enclosure. The OS marks a separate building here.
Caerwen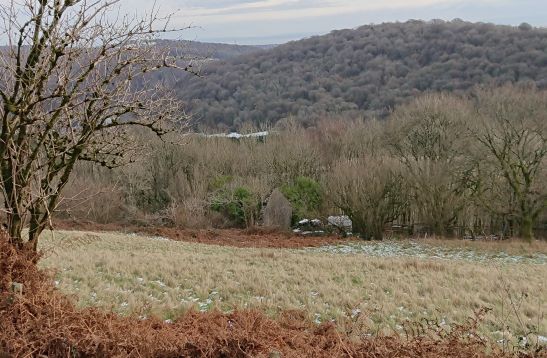 just south of the road was a much bigger farm, over 125 a., but now a ruin.
And this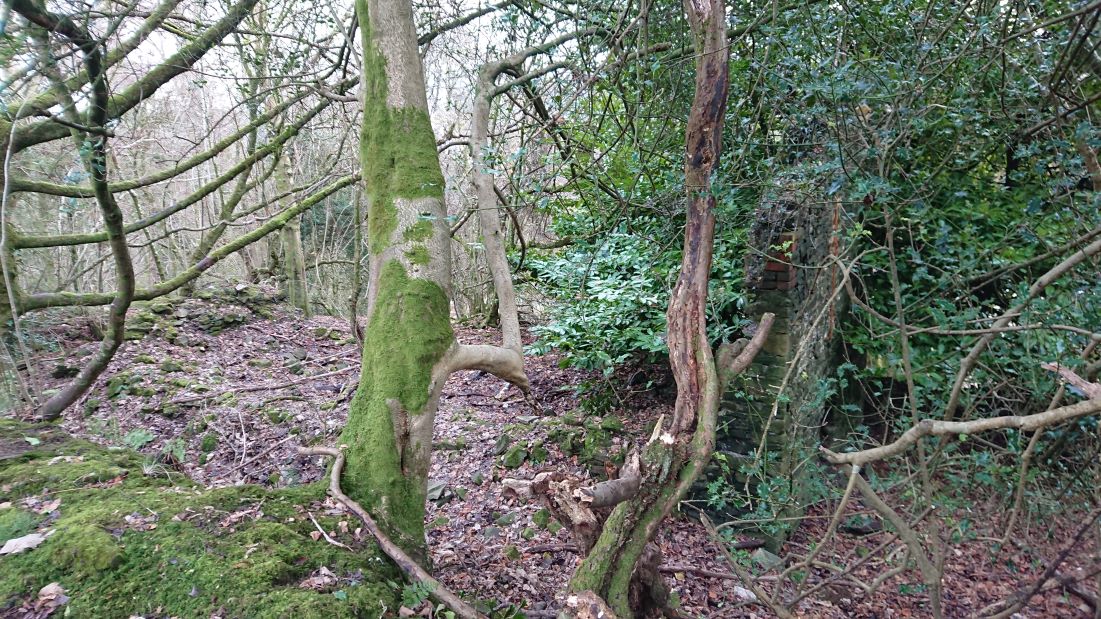 a little further along the road, must have been the Collier's Arms. The Lan research group have done a lot of work on the deserted buildings along the road from Gwaelod-y-garth.