I hadn't been up the Lesser Garth for some time. Nelly the spaniel and I seemed to spend more time on the Cefn Onn side of the valley. Nelly has now gone to the happy hunting grounds and I'm getting back to walking on my own – and finding things have changed. Trees have fallen across paths, and three summers of staycationing have worn new routes. So it was that I found myself quite by accident here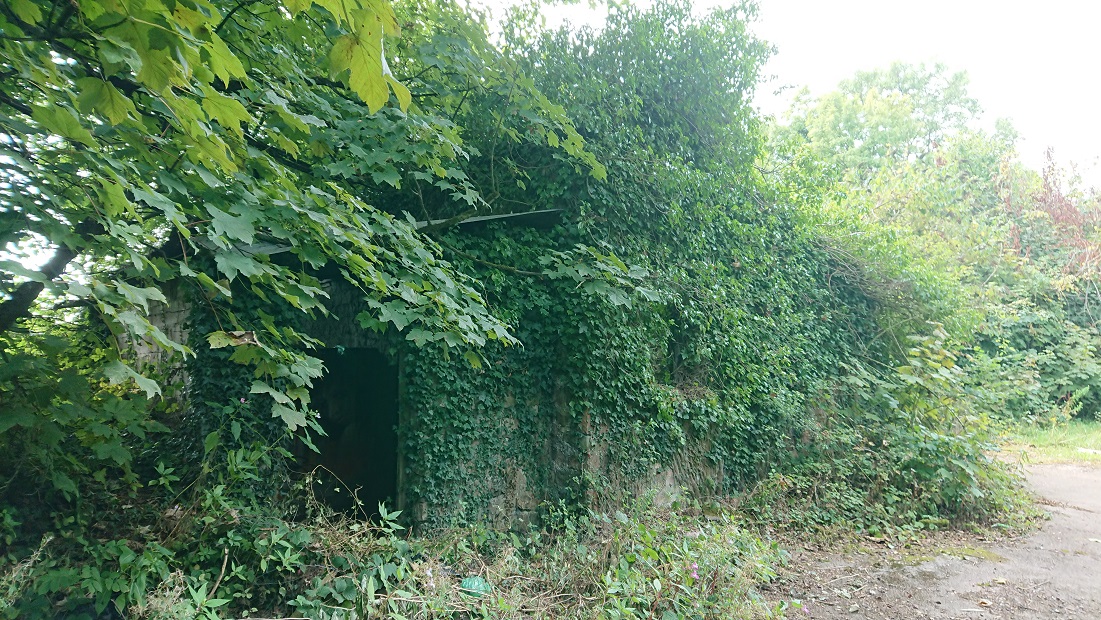 at grid ref. ST 11377 82418, just off the access road to the Garth quarry. Back to the National Library's wonderful Places of Wales web site and I find it was once a farm called Ton-mawr. On the 1840 tithe plan it was a substantial farm of over 51 acres, owned by Lord Dynevor and tenanted by a Mary Thomas. It was a mixed farm, mainly pasture but with several arable fields and some meadow. Most of the land was to the west of the farmhouse but there were a few fields between the farmhouse and Garth Wood. The fields were still there on the 2nd edition OS map (c 1900) but the wood has now spread to envelop the farm house. Presumably the land is now part of Cefn Colstyn farm. Most of the wood has of course been quarried away. I still need to find the two wells marked on the modern OS map, Ffynnon Gruffydd and Ffynnon Wen.
There are more deserted farmsteads on the other side of the Pentyrch road, in Coed Rhiw'r Ceiliog and the slopes of Garth Hill. Something for the winter, maybe, when the brambles and nettles have died down?