I'm still finding ruined farmsteads north of Cardiff. The number surprises me. We're used to finding little lost farms in the upland forests – they were no longer viable in the changing economy of the later 20th century and many were swallowed up by the Forestry Commission in the great drive to plant conifers after World War 2. On the fringes of Cardiff, though, you would have thought they could have kept going with market gardening, chickens and dairying – but it was a hard life, and jobs in light industry must have been attractive.
This one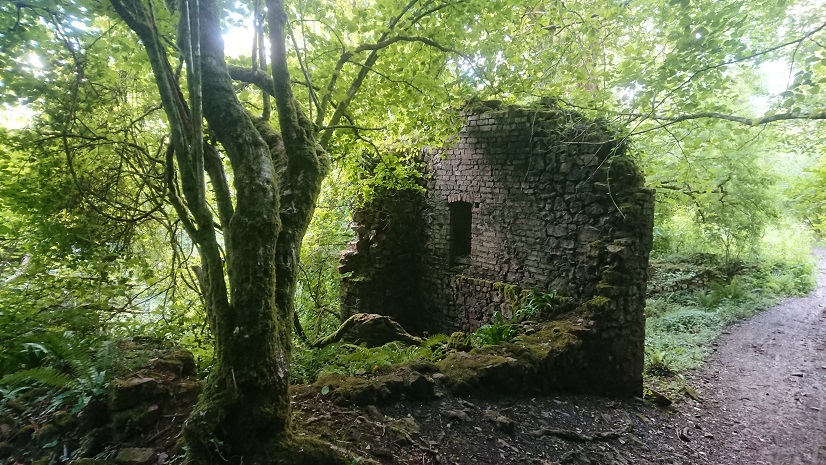 was first spotted by @mikekohnstamm. It's on the slopes above Lisvane but in the parish of Rudry, where Coed Cefn-onn meets Coed Coesau-whips. On the Tithe Map it's Coedcae Garw, a smallholding of 11 acres, part of the Tredegar estate and occupied in 1840 by Edward Rowlands. Most of its land is to the south-west, and Edward Rowlands was also farming land down the lane part of the Clive estate. It's still marked on the 1953 6" map but it may have been deserted by then.
Part of the farm house seems to have been rebuilt in brick, probably in the late 19th or early 20th centuries,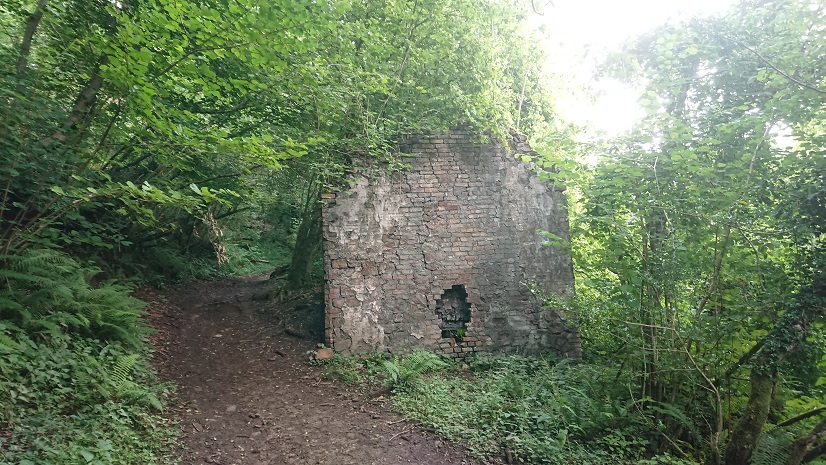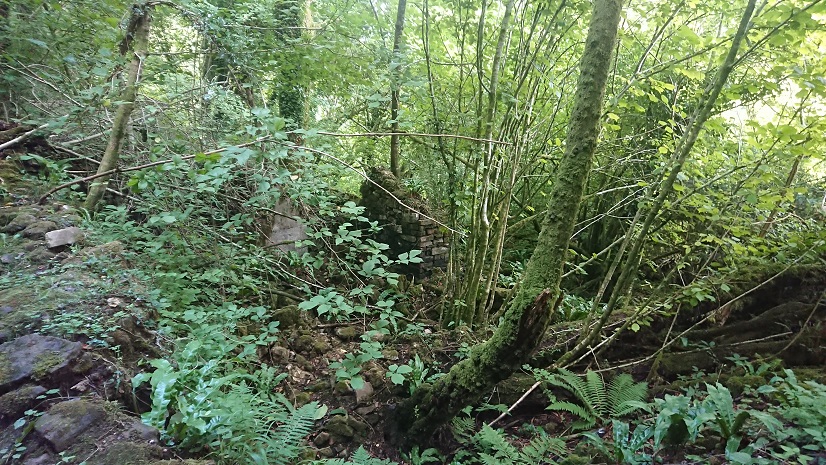 but the old pigsties are still stone.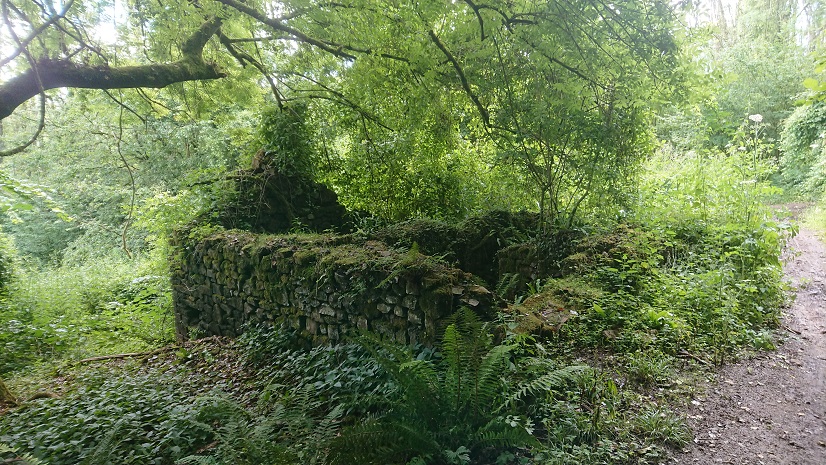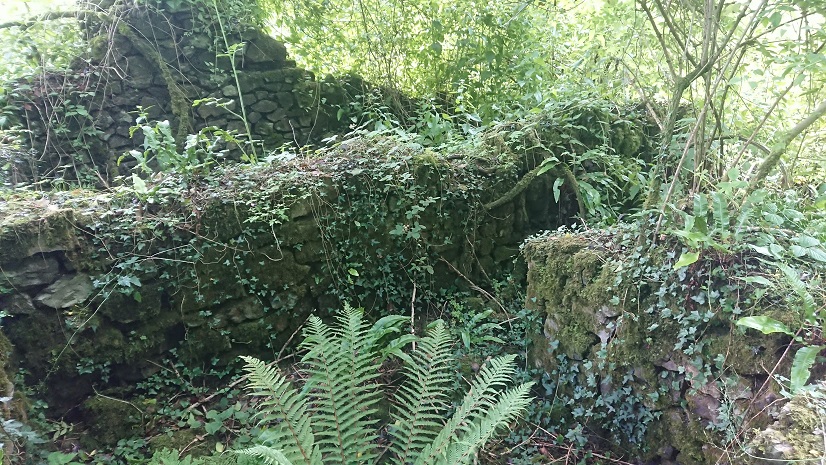 My grandparents kept pigs on their farm at Cefn Llwyd, a couple of miles to the east. They always took the sows to the boar at the Maen-llwyd, and there was one sow who could find her own way there when she felt like it. I wonder whether the sows at Coedcae Garw went to the same boar.
The name Coed Coesau-whips is interesting. John Owen of Caerphilly suggests it could indicate that the older woods were coppiced to provide charcoal for the iron industry. There was a lead shaft just above Coedcae Garw (still visible on the Rhymney Valley Ridgeway) and the Rudry iron mine is a little further down the Nant y Cwm.
There are also a couple more farms that don't seem to be on the modern map – Cwm and Ty'rywen. Next week, perhaps.