Well, this is Bwlchygelli, at ST 16711 84736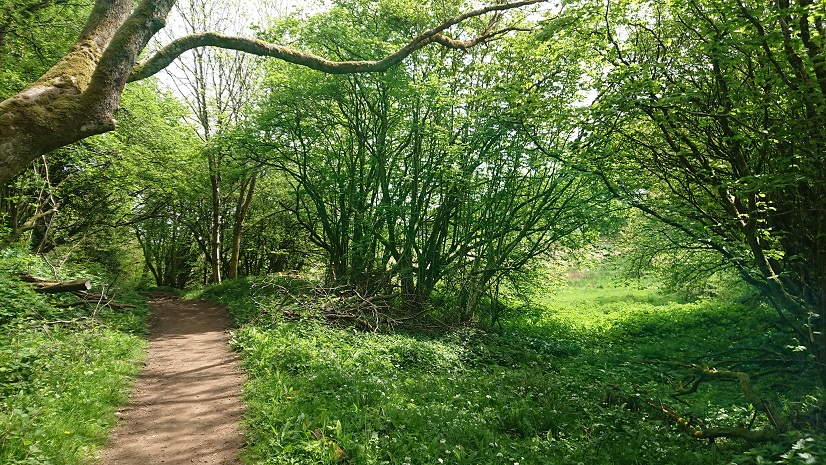 just where John Owen said it would be, in the dip between Blaen-nofydd and the Heol Hir.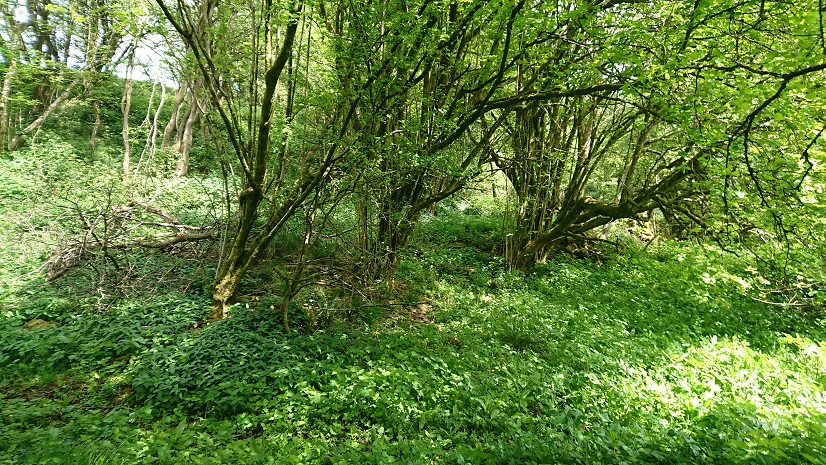 Can't think why I hadn't spotted it before. Perfectly obvious that heap of stones was once a building.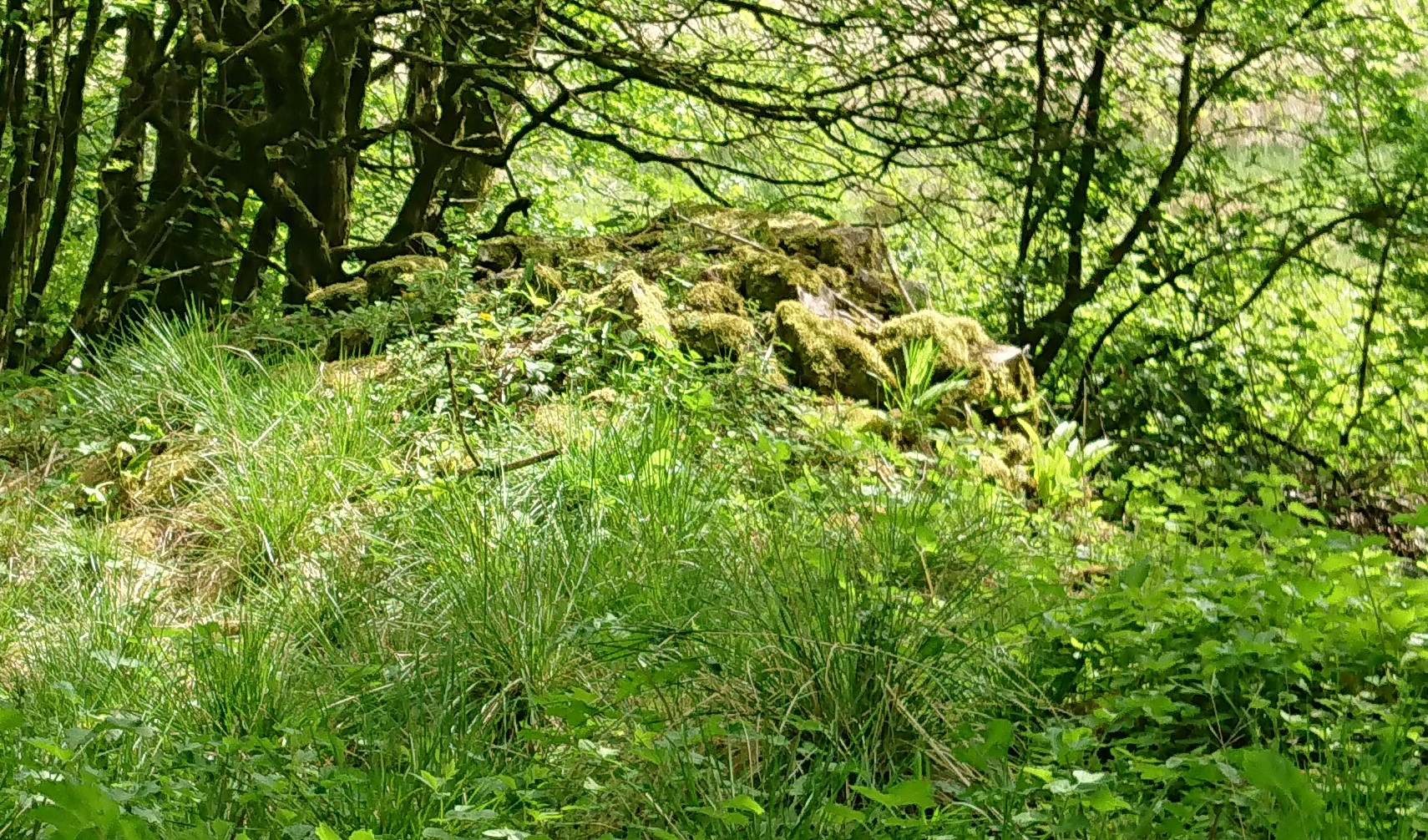 ' Brains first, and then Hard Work' said Eeyore.
John Owen suggests Bwlchygelli and Bwlchylechfaen  could originally have been squatter settlement on the older estates of Cefncarnau and Cefneinion. There was lead working in the area, and there are the remains of quarries and limekilns on the lane from Blaen-nofydd – this is the limekiln at ST 16595 84695.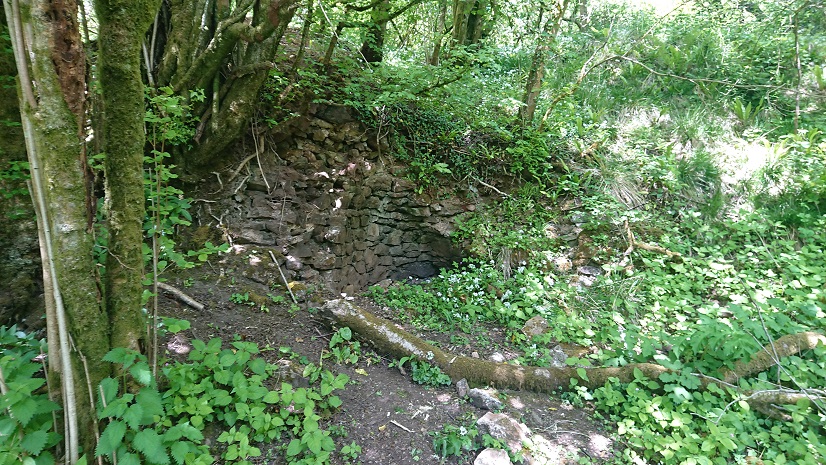 Both farms were small, not much more than smallholdings: possibly early industry provided some casual work for wages, with the farm worked mainly by the women of the family for sustenance. That was quite a common pattern in early industrial areas.
I'm still not sure about Ty-Draw, though. There's no evidence of a structure down the hill.
There are some possible features just below the track,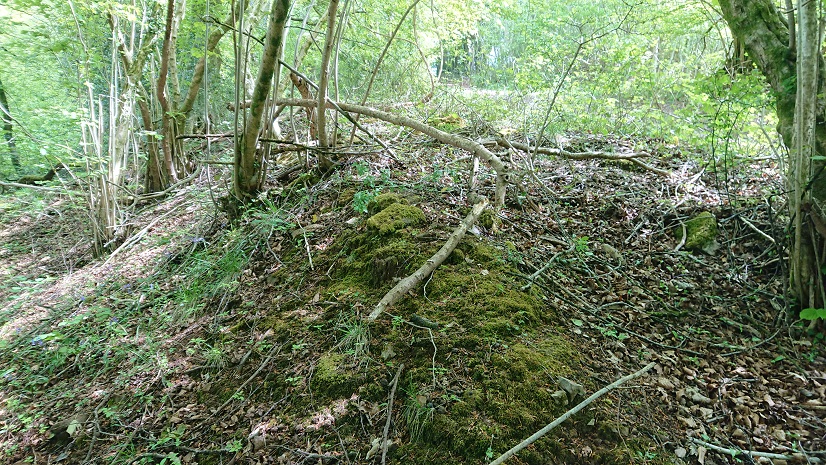 but the house marked on the tithe plan is further down. Part of the problem is that we are on the edge of 3 parishes so the lines on the plan don't totally match up, but I'm wondering if it could be further down the slope again, below the track that goes towards Cefn Carnau Lane.
(Also it's Ty Drav on the map but I'm sure it should be Ty Draw.)
Nell will be pleased to have another look.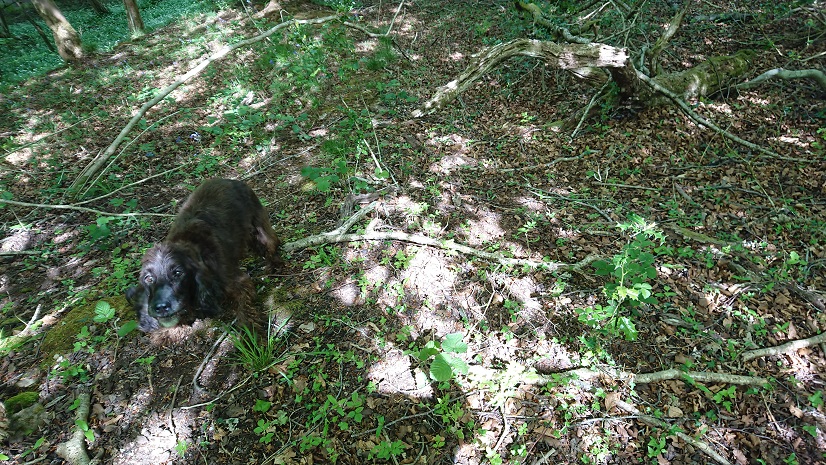 All that's left of Ty'n-y-parc now seems to be this ruined cowshed at ST 17830 85903,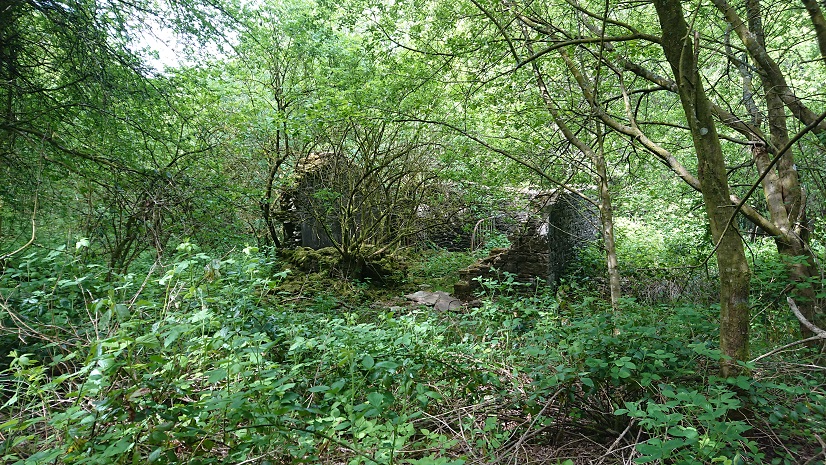 though there are some tumbled stones under the trees.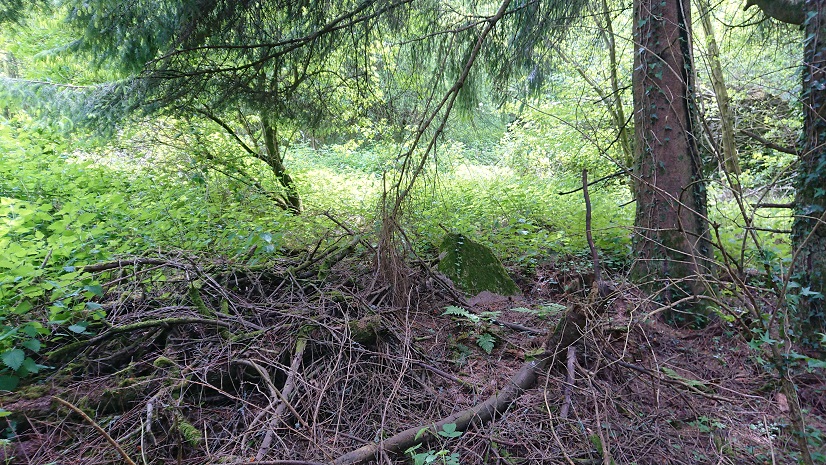 John Owen remembered a forester living there in the late 1950s but the forest has now completely taken it over.
Another puzzle. The farm marked as Cefn-carnau-fach on the early and current OS maps is the one which is called Cefn-carnau-uchaf on the tithe plan. The farm called Cefn-carnau-uchaf on the OS is just Cefn Carnau on the tithe plan. Who is right – or did the names change?