My old student Dave Standing (tweets as @AncientTorfaen ) suggested that the mortar in the farmhouse walls might give an idea of dating. We had an energetic discussion of this on Twitter and I'm not sure how well it works – but in general it's suggested that the paler the mortar, the earlier the building, and when you get to the C19 it's the dreaded black mortar.
Of course, all this is dependent on being able to see the mortar in the first place. Here are the walls of the unidentified farmhouse in Coed Wenallt: you'd have to take these apart to get mortar samples.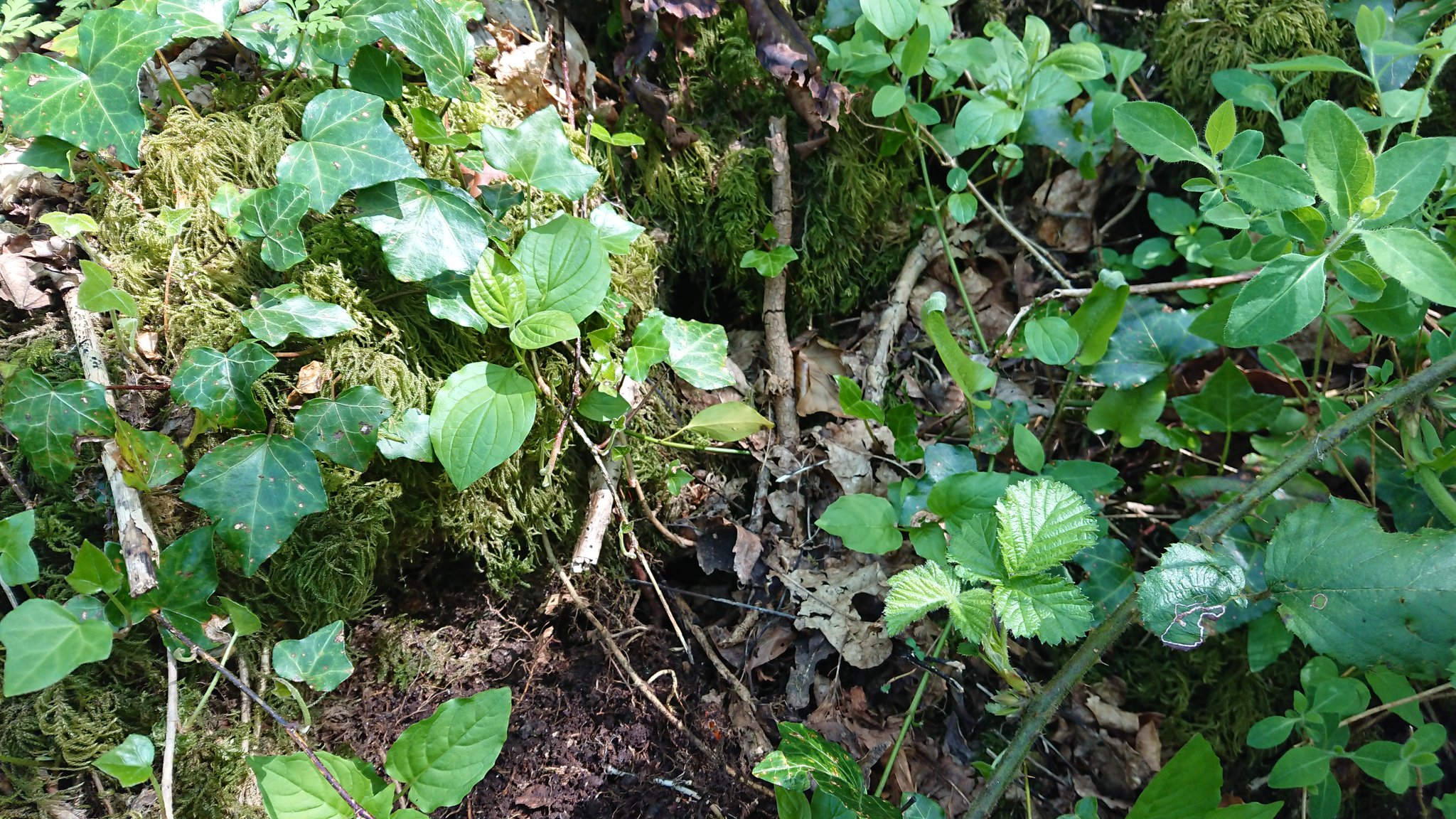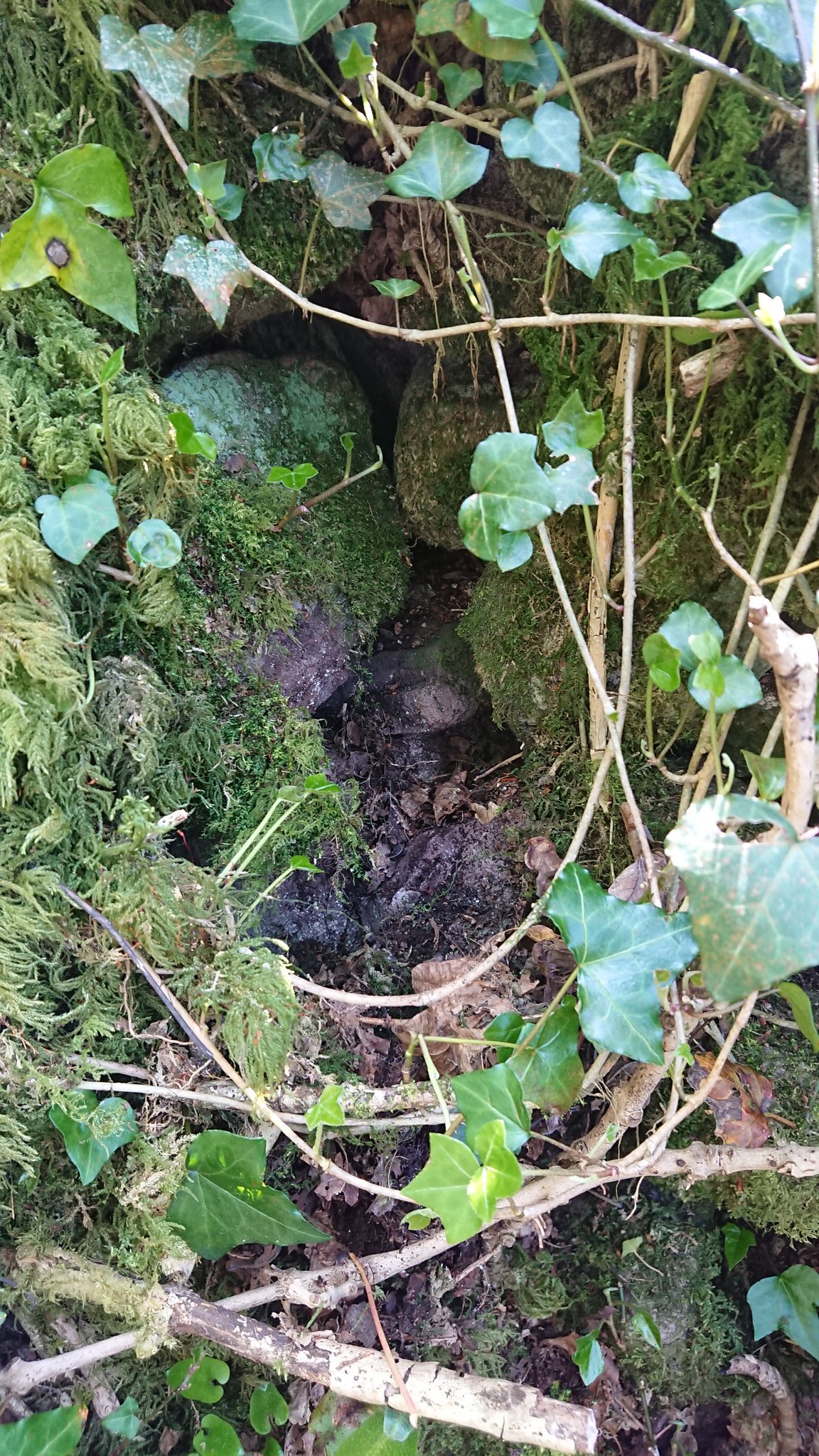 This was the only wall I could get to at Cwmnofydd: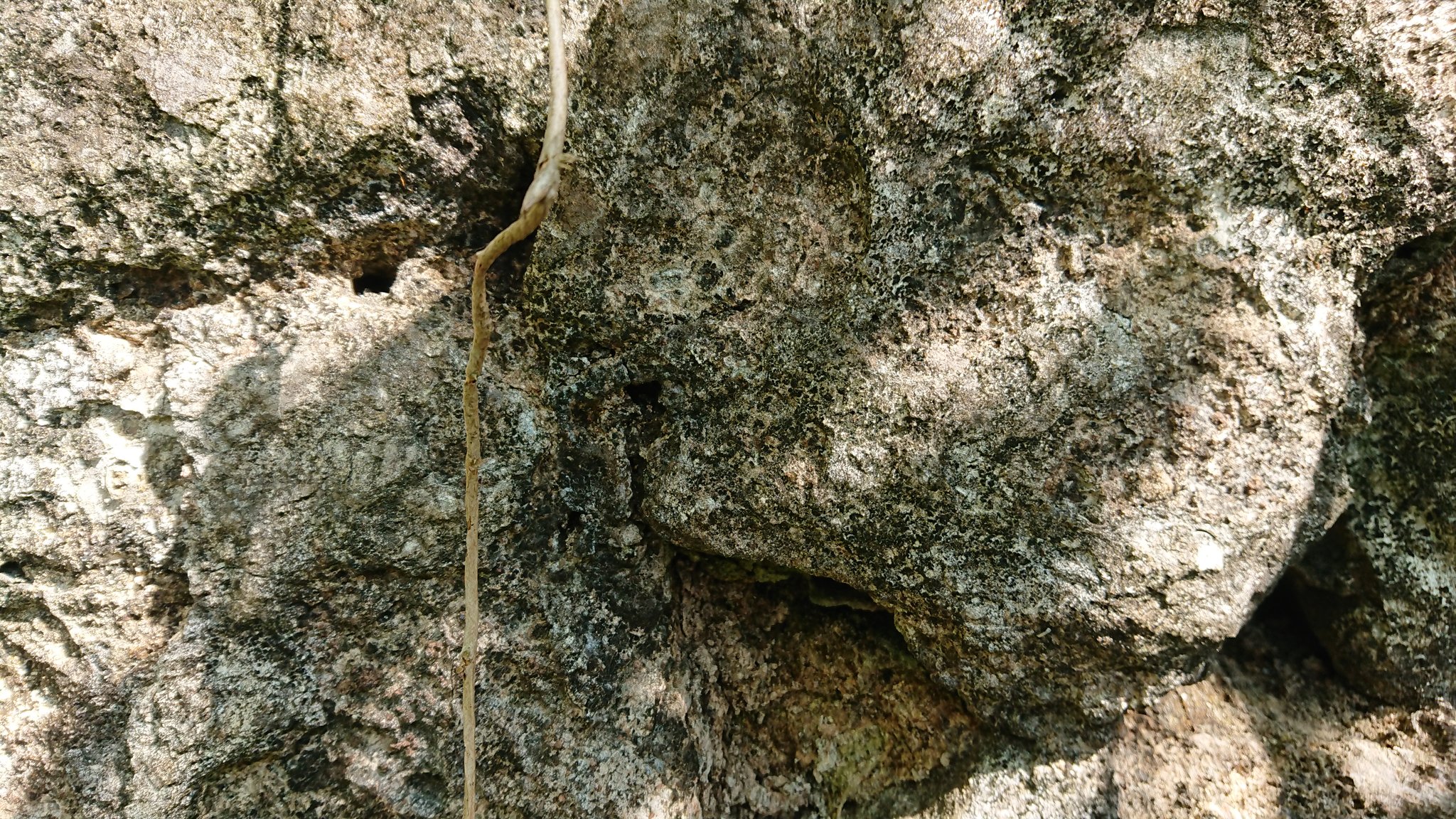 rendered and heavily patched with cement, but is this a bit of creamy-beige mortar under the render?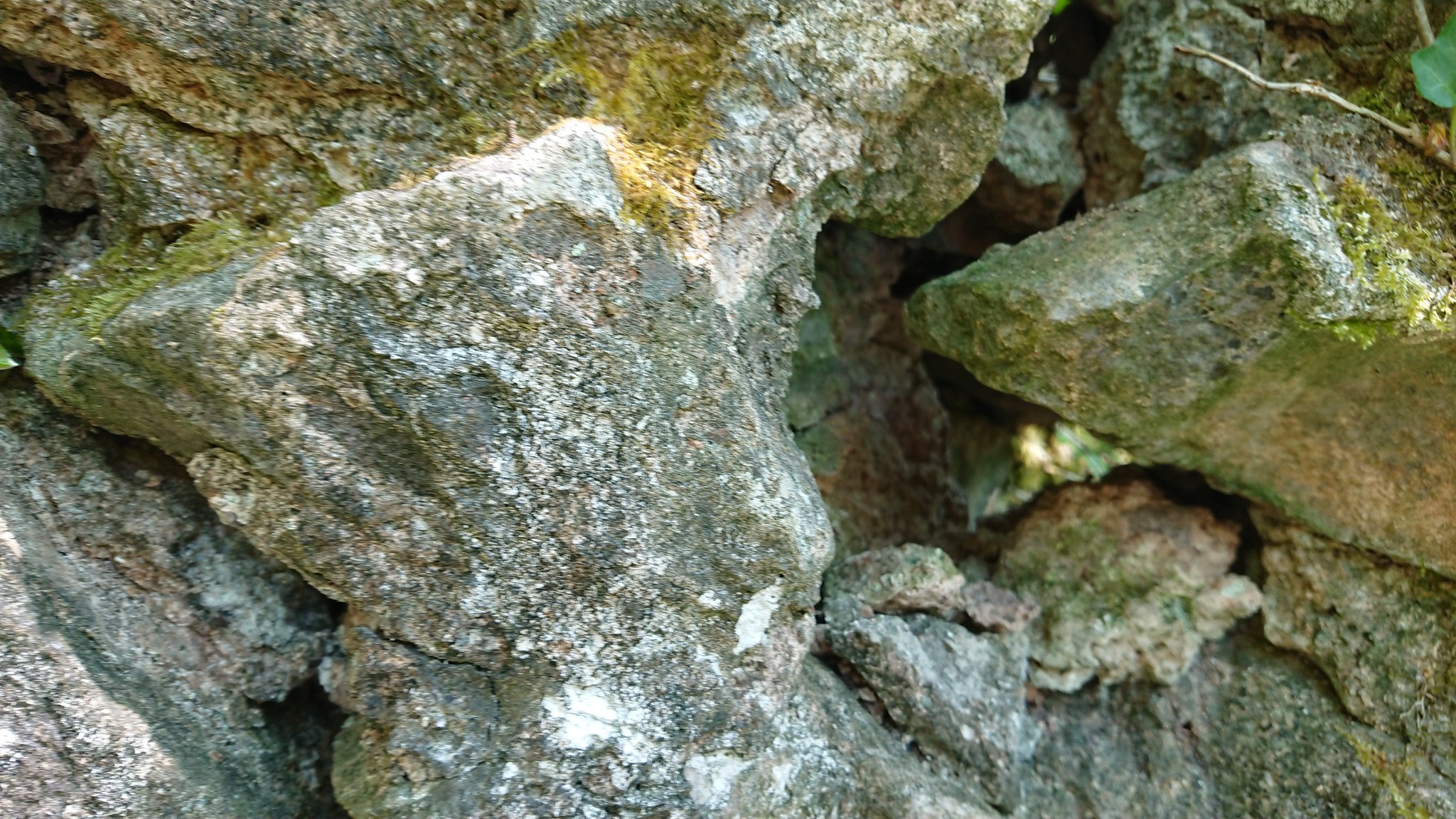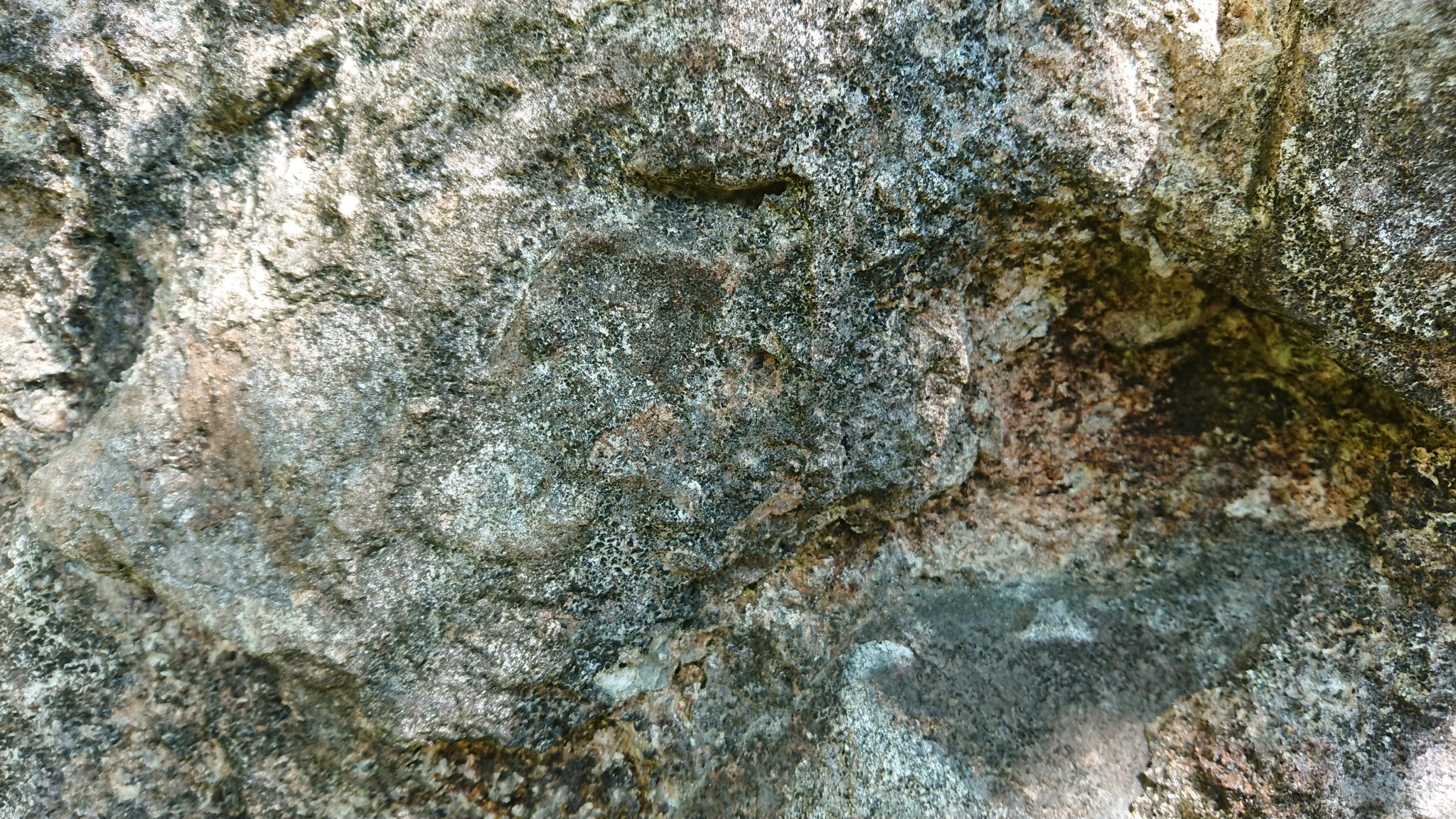 And the farm at the top of the Heol Hir: quite a lot of coarse pale greyish-brown (while balancing precariously on a pile of logs, with the dog on the lead because there were sheep about …)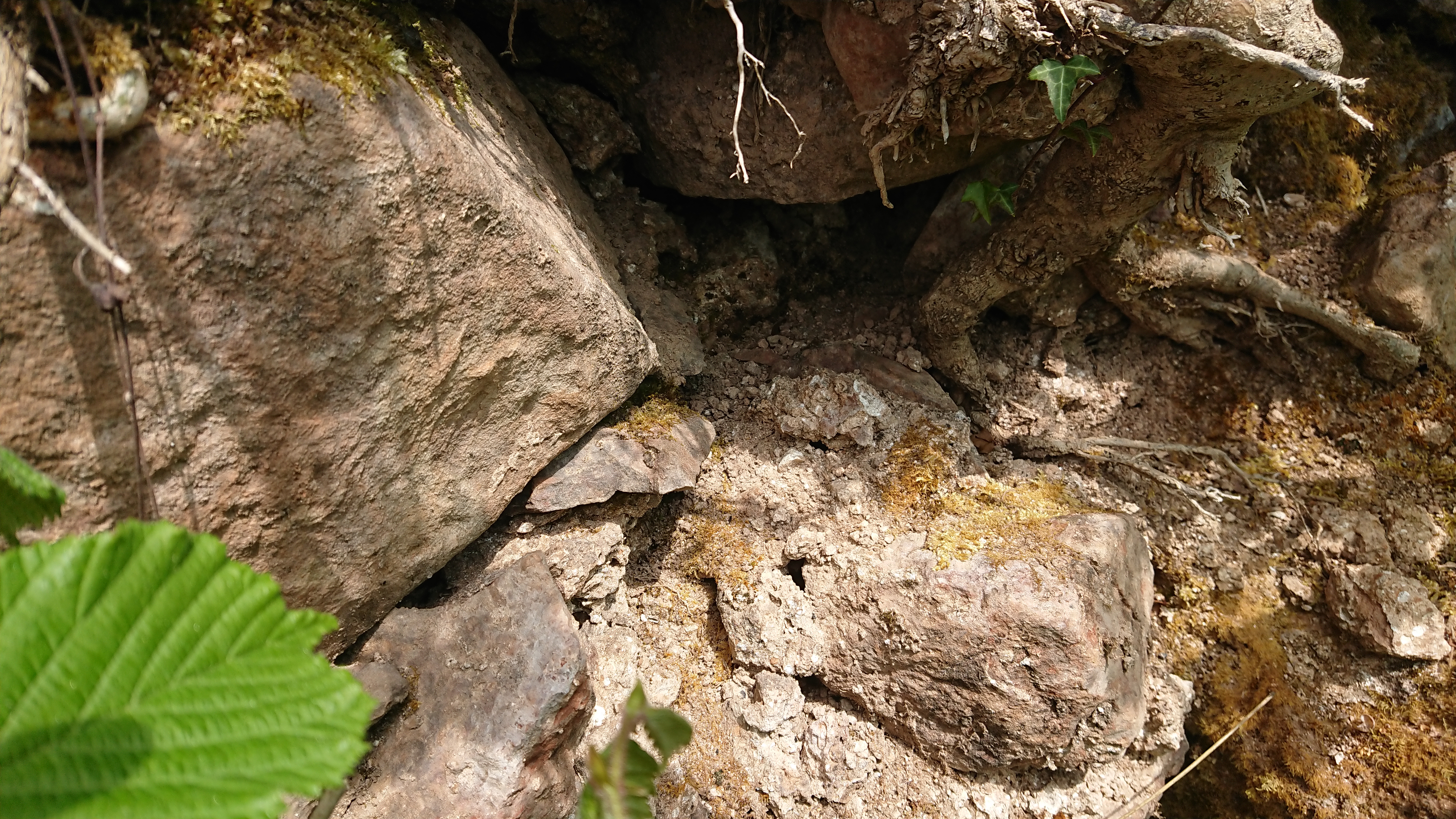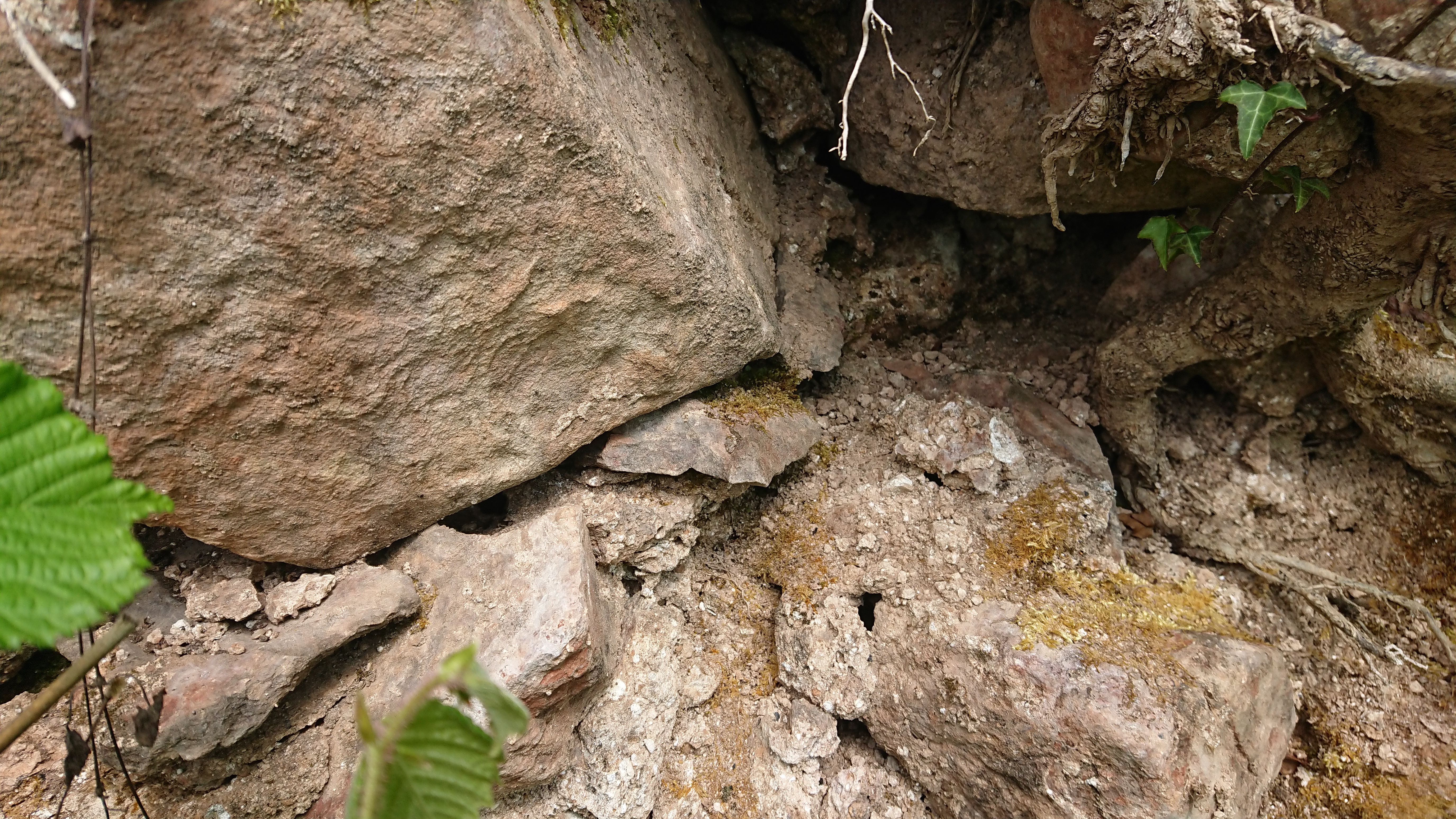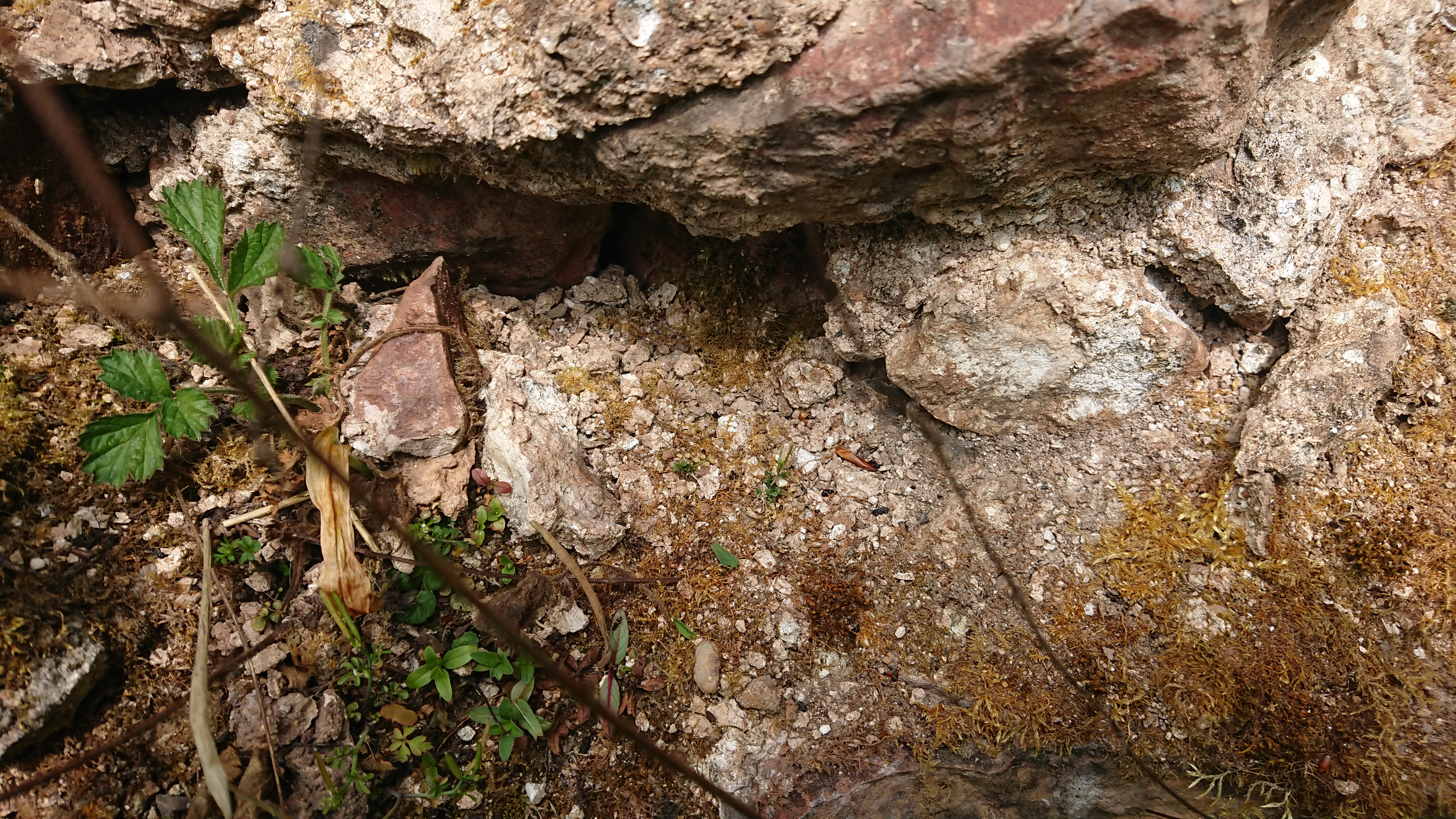 Looking again at the map, I realised I'd misidentified that farm. It's not Bwlchygelli but Bwlchylechfaen. Bwlchygelli is back a bit along the path AND I HAVEN'T SPOTTED IT – time for another trip. The moral of this is that you need both field work and desk-top survey.
We went up the ridge towards Rudry Common then down the lane towards the Wern-Ddu clay pits. When we were nearly back down at the Heol Hir we spotted this at about ST 17270 85337 –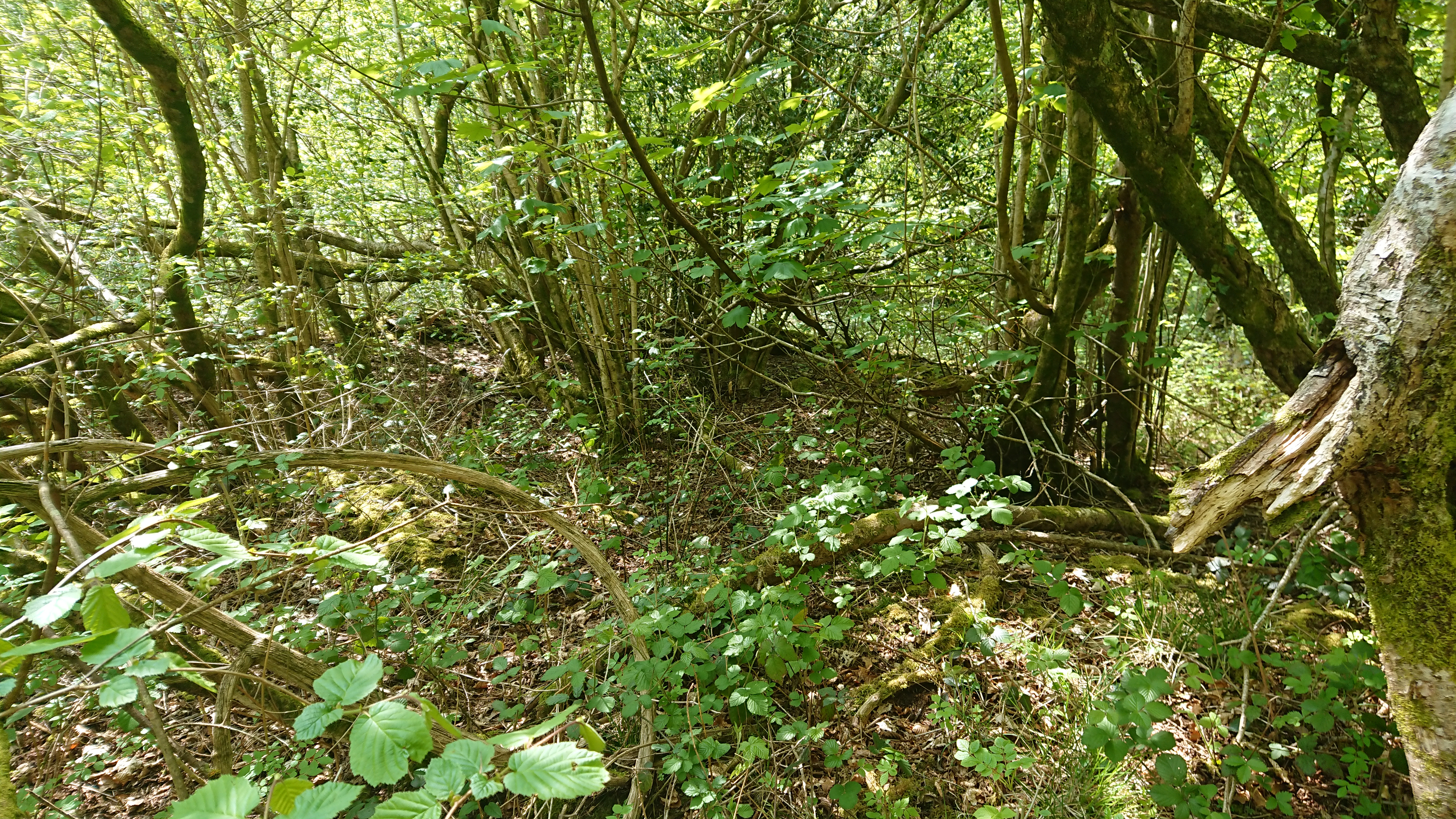 spoil from the old quarry, or is it suspiciously rectangular?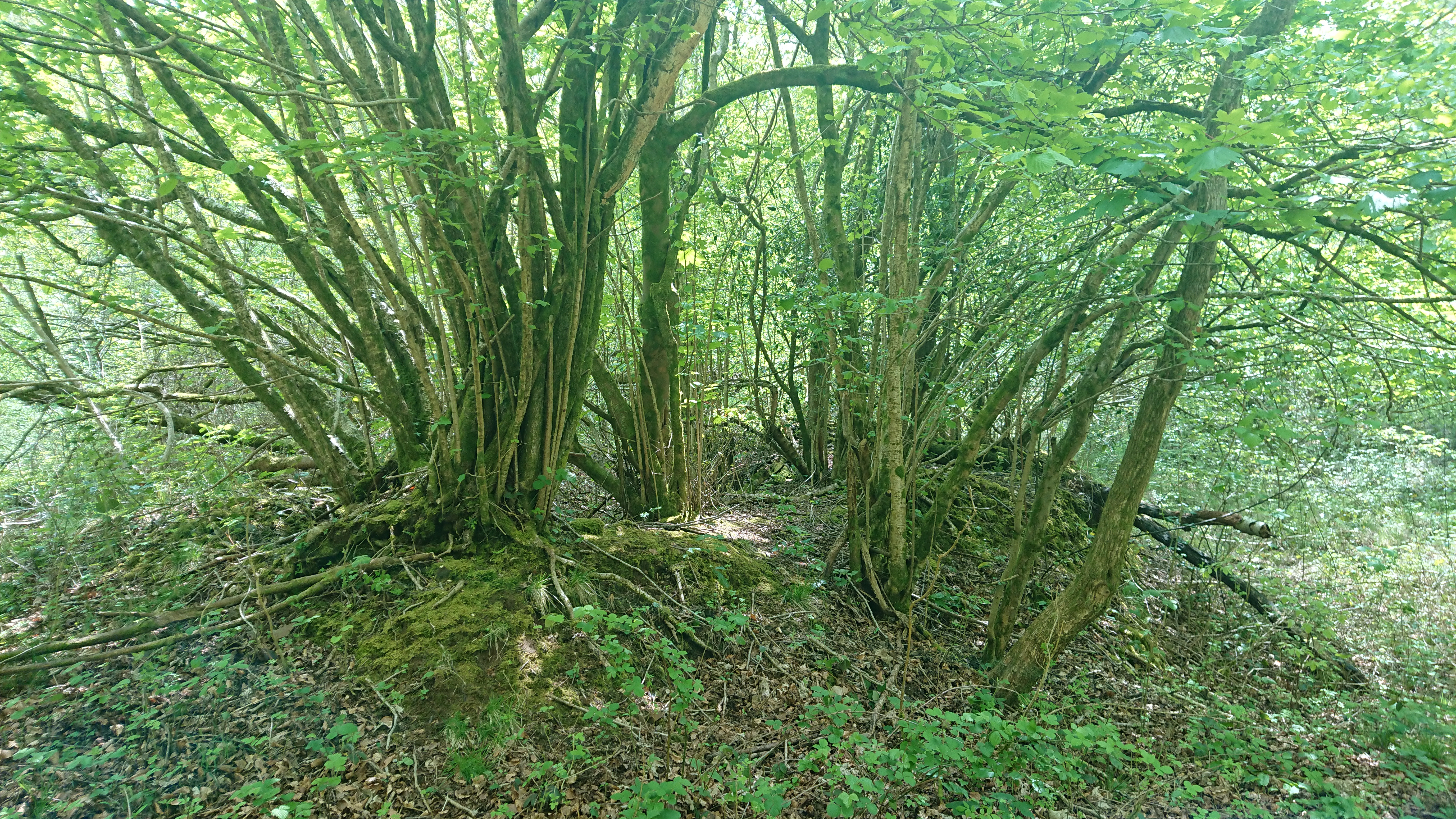 (You can just see Nell on top of the 'wall' here.)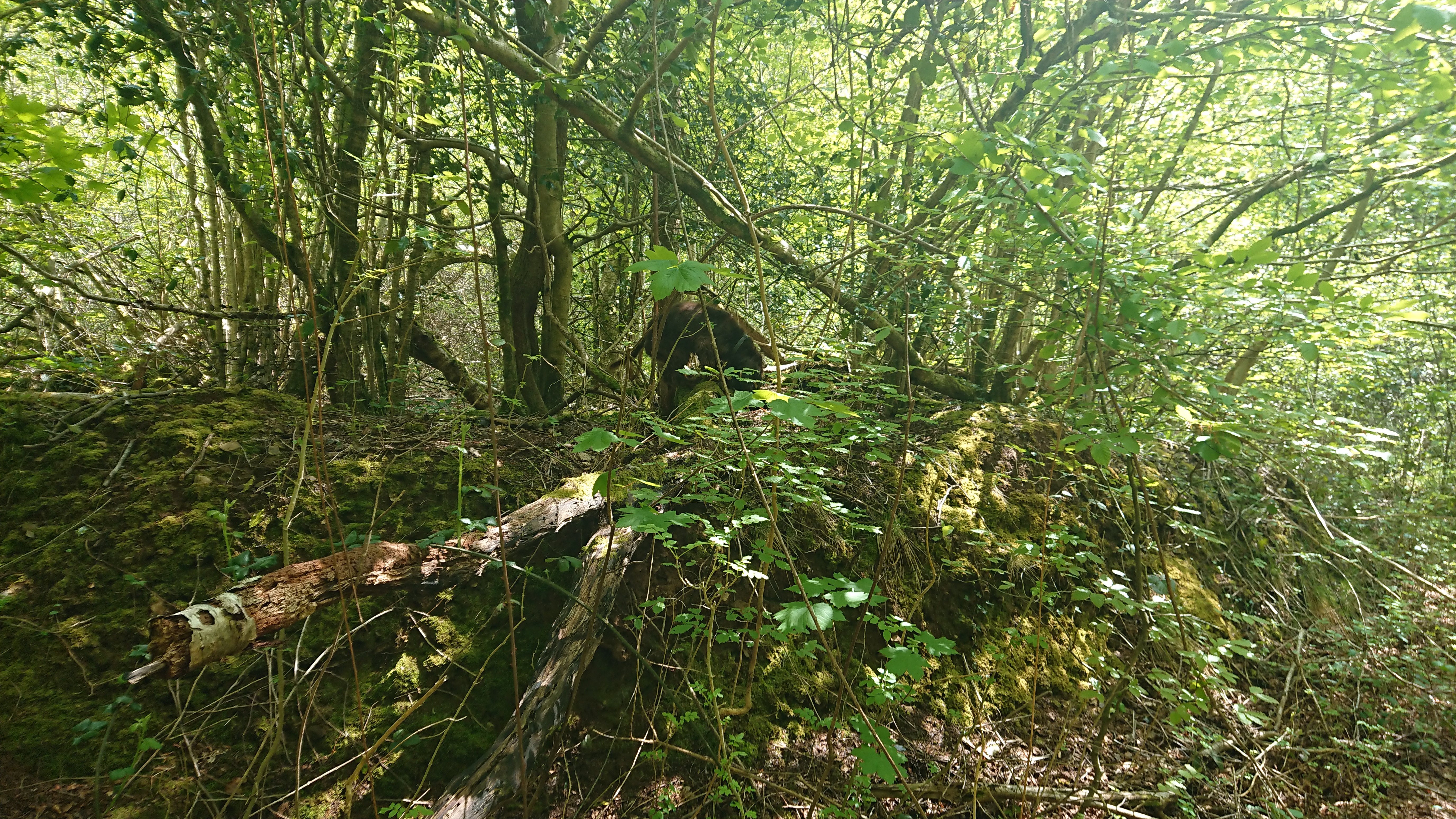 There is a farm marked in the area, Ty-Draw, marked as a ruin on the 1840 tithe plan, but from the map it looks to be below the track, and down quite a steep slope.
Then there's Ty'n-y-Parc, the other side of the railway tunnel and in the woods towards the Rudry road at ST 17827 85906. Not sure if that one is still there – there's something on the modern map but it could be a ruin.
Watch this space …