Grandparenting in a time of Covid
Seth's first full year has been a very strange one. From restaurant meals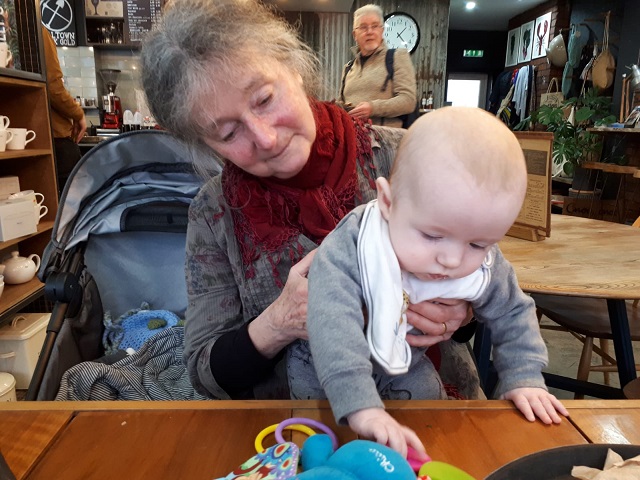 and church play group
to lockdown – videochats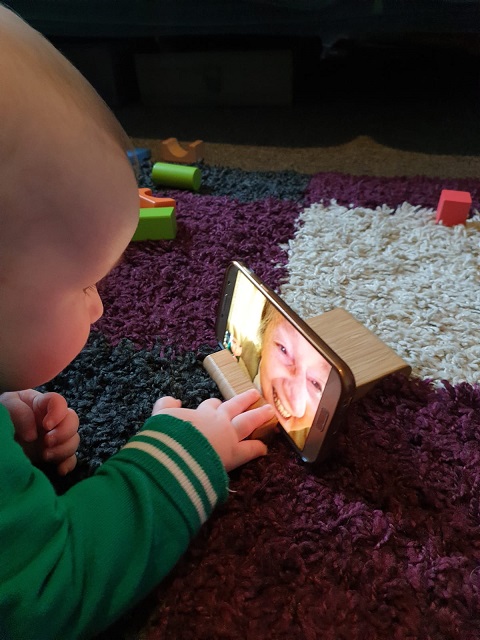 working from home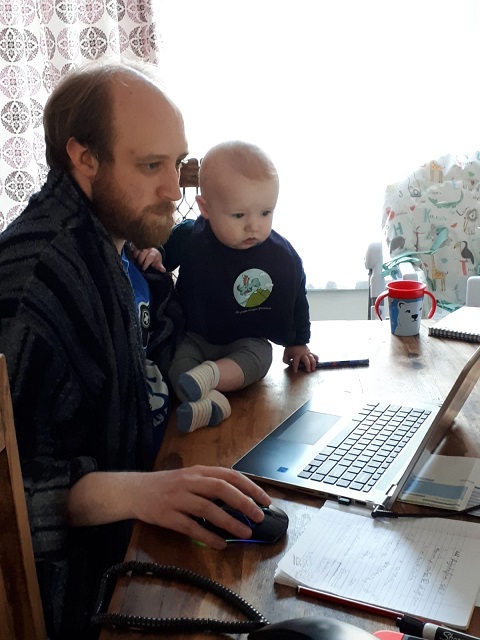 and a WhatsApp birthday.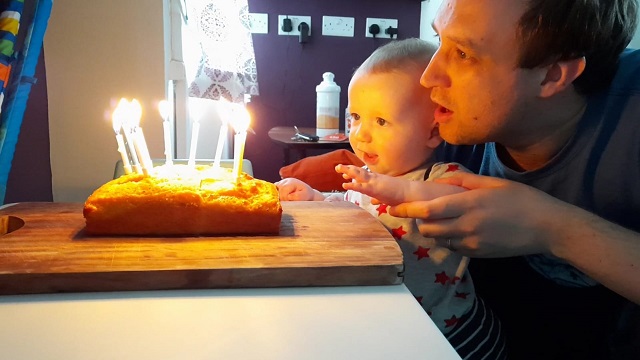 But there was still fun – paddling pool in the garden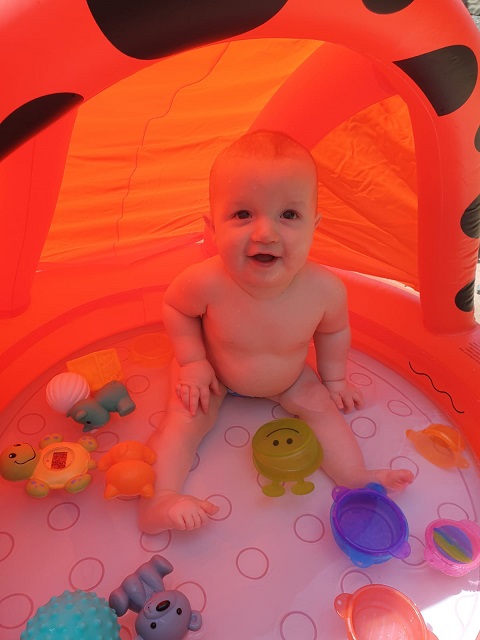 socially distanced visit in our garden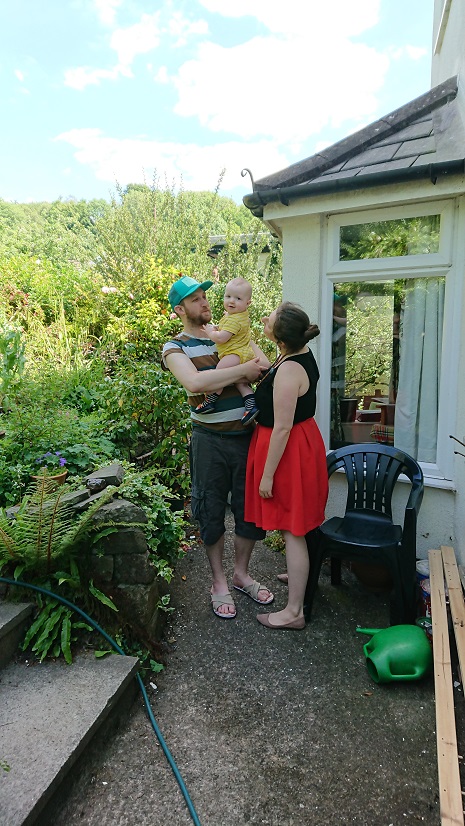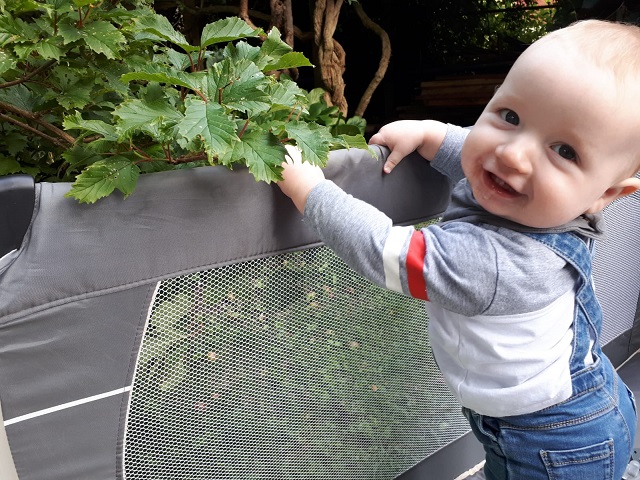 the wonderful world of books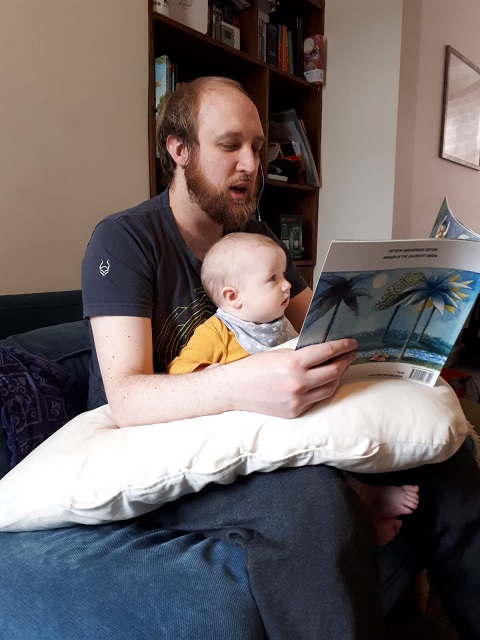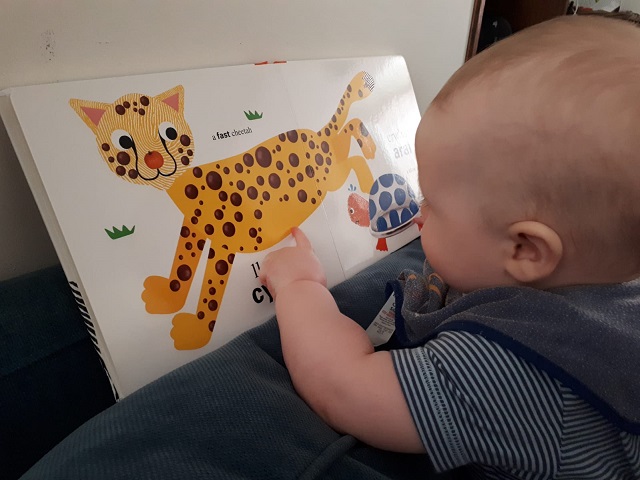 and when we got back together as a household bubble, I introduced him to the joys of graveyards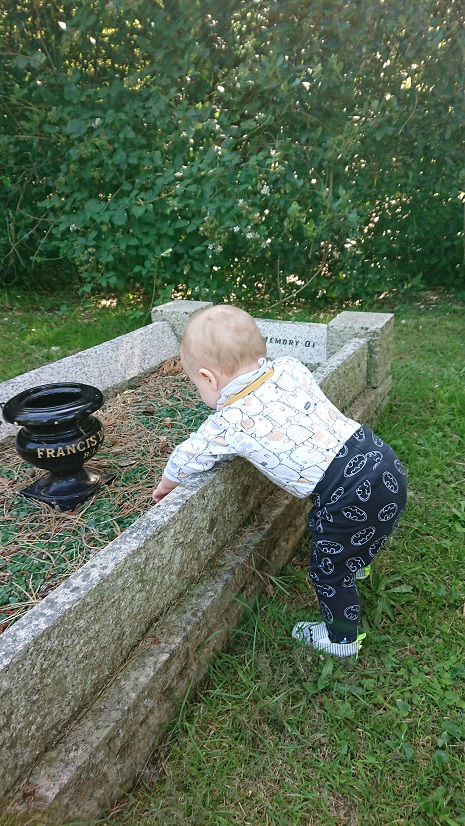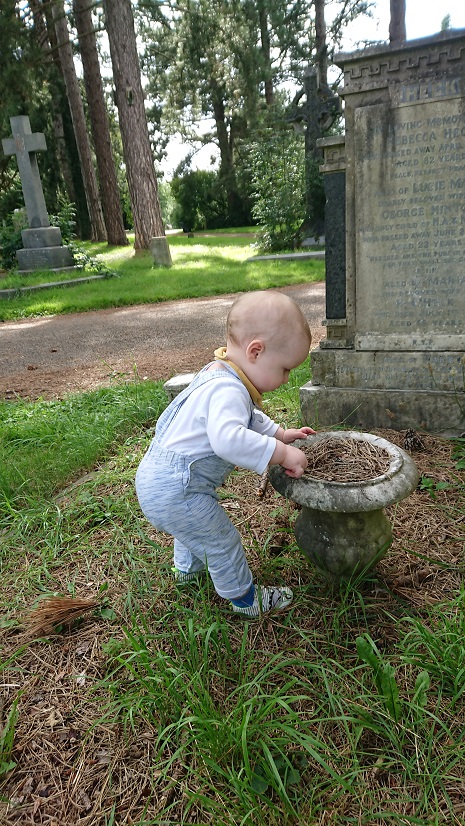 what was he listening to?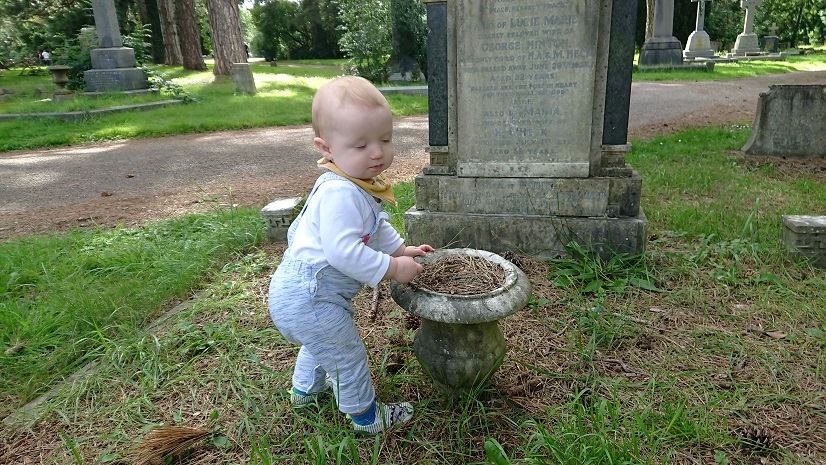 plus the joys of leaves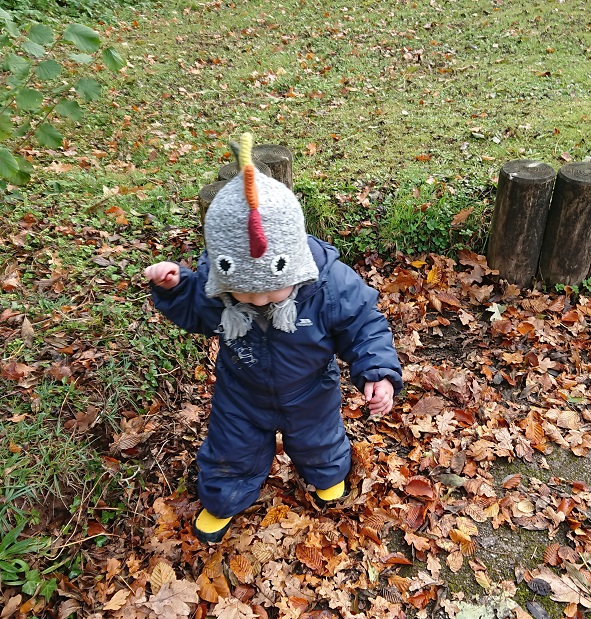 and puddles.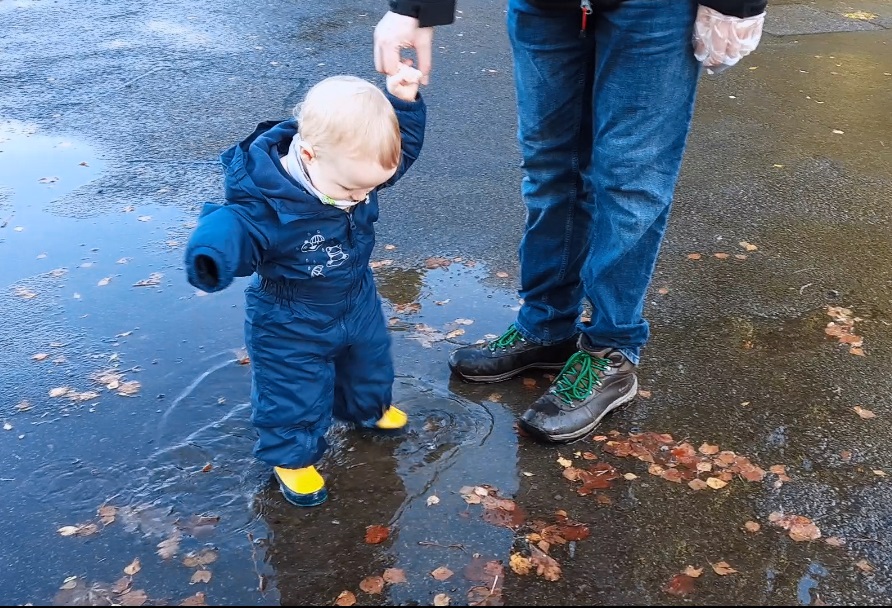 And here he is in his Christmas jumper.