When Seth first saw Ethan, a morning just before last Christmas, he put his hands on his hips and said 'Well, I never!'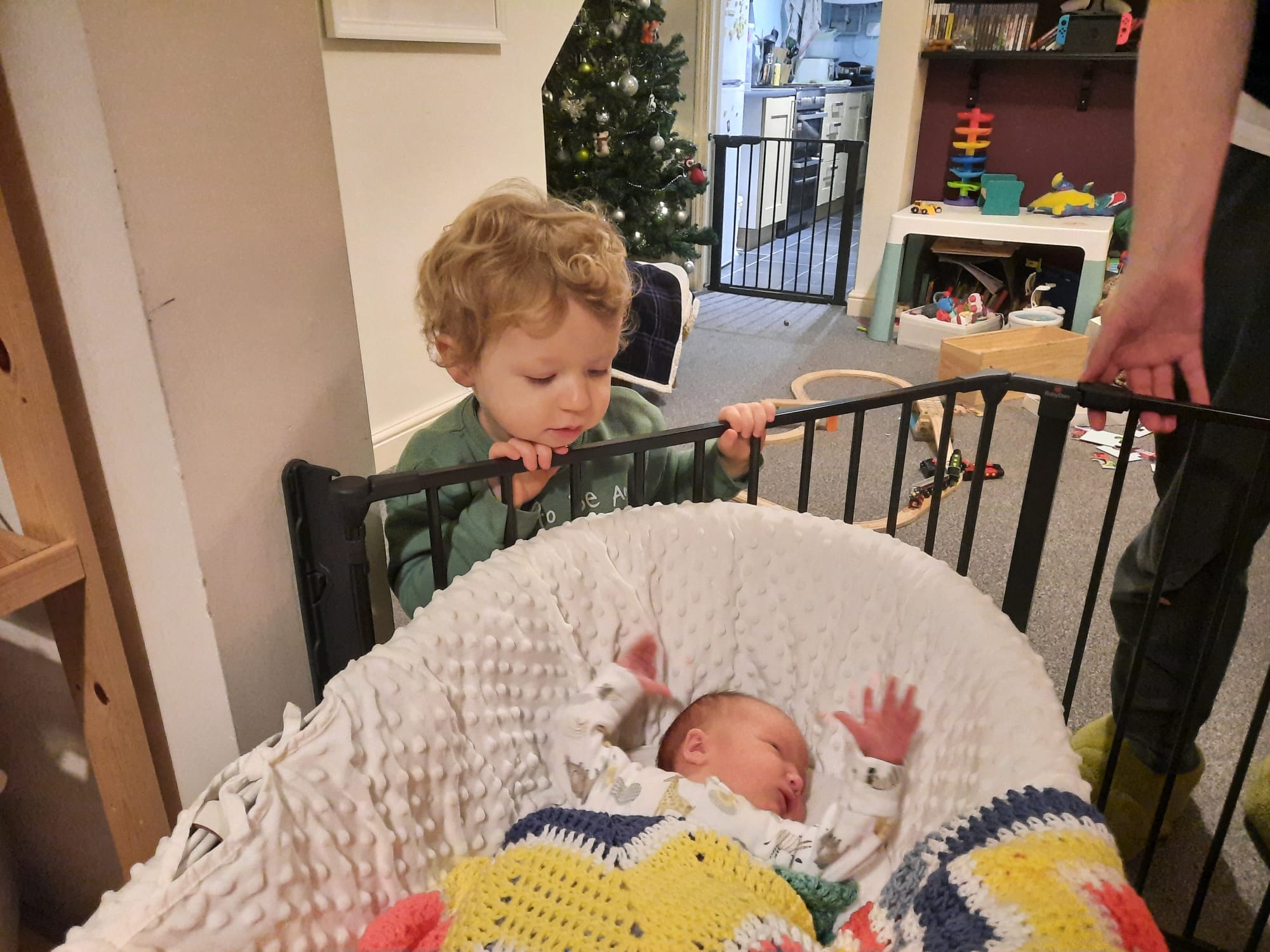 Ethan adores Seth, perhaps too much – whatever Seth is playing with Ethan wants to play too, and Seth does get very frustrated.
Seth is now in school – with the uniform and everything.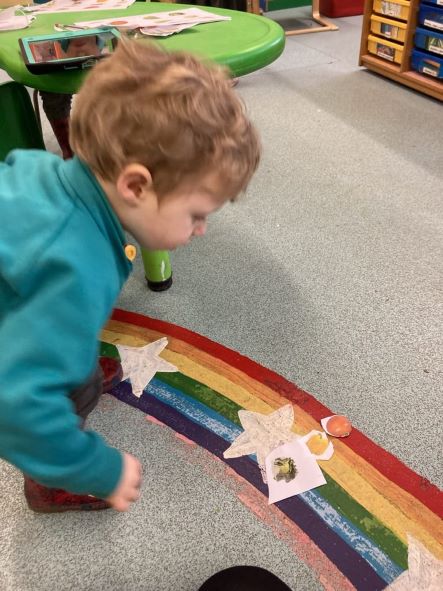 He goes to the Meithrin (Welsh nursery) a couple of streets away in the morning, then they walk in a crocodile to the meithrin at the local Welsh school for the afternoon session. The school is brilliant – they do really imaginative activities with the children and at first sight it looks as though they are 'just' playing but there is clearly a structured learning programme behind it.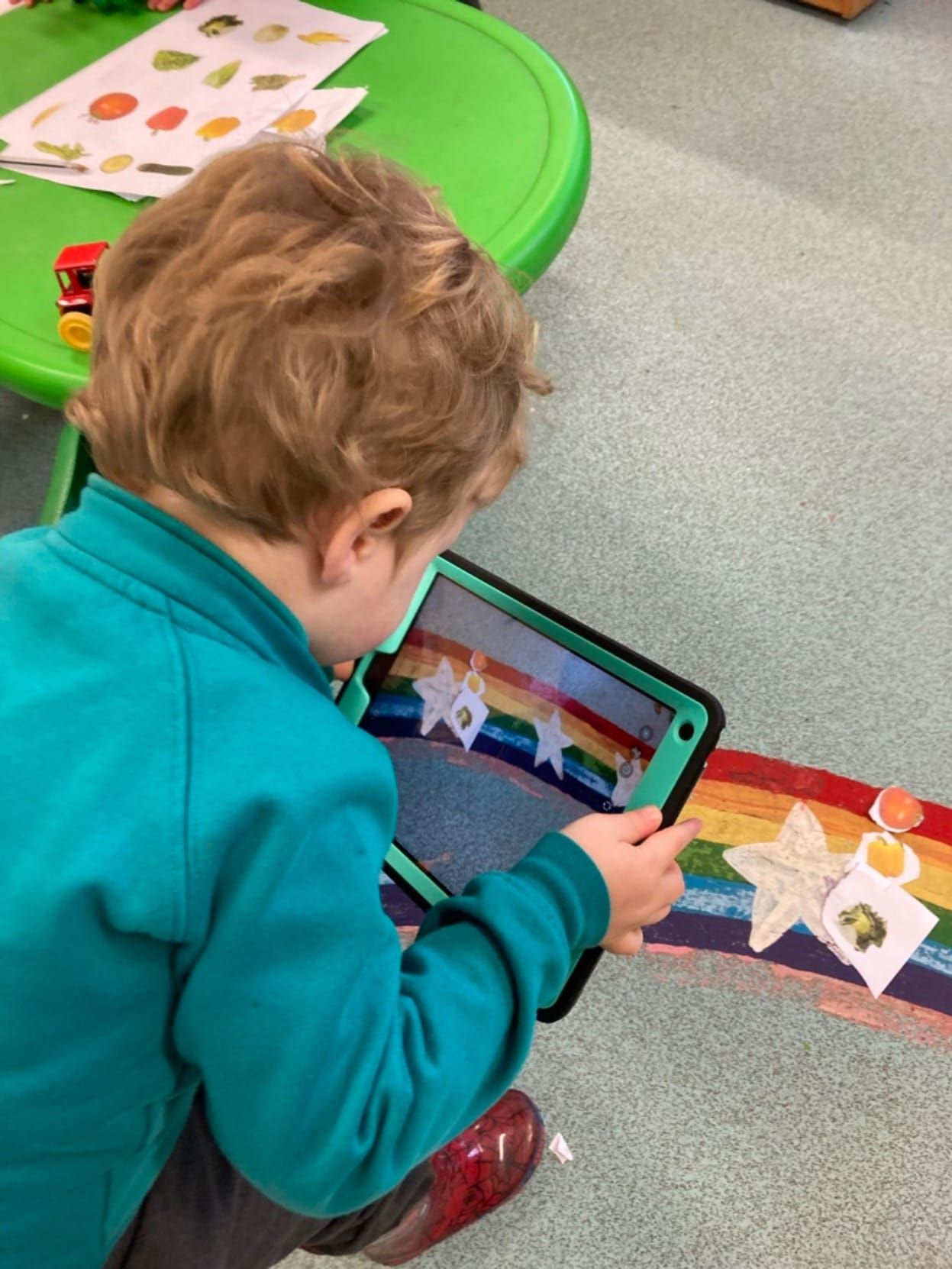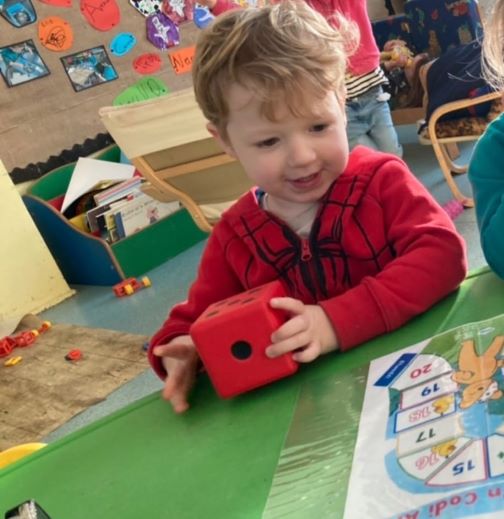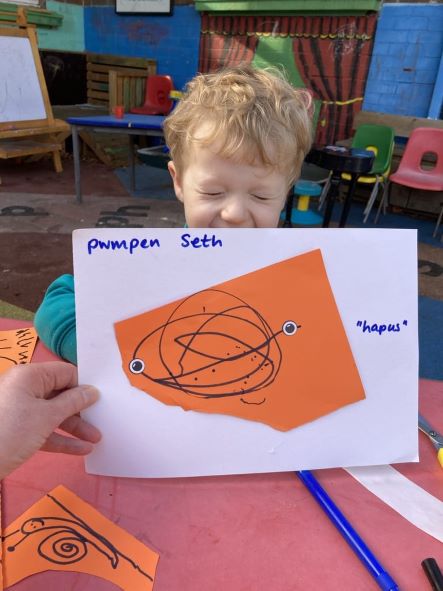 Like most small boys, Seth is fascinated by trains, diggers, anything BIG that makes a Big Noise. He didn't mind at all that the playground at the end of their lane was closed – he was quite happy watching the diggers rebuilding it.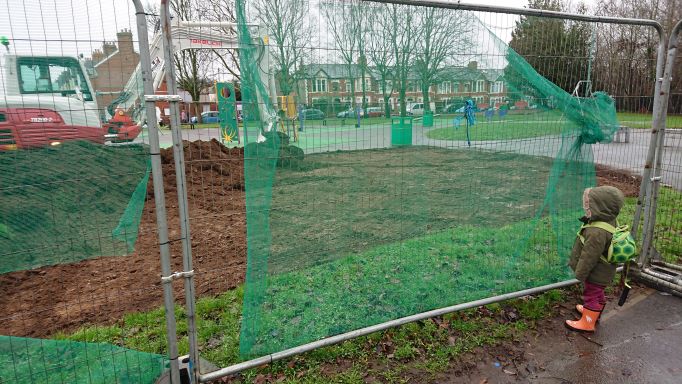 He has been in heaven this summer as they are building a new bridge over the railway line at the bottom of our village. Dumper trucks, steamrollers … We took him on the train to Cardiff Bay for his birthday.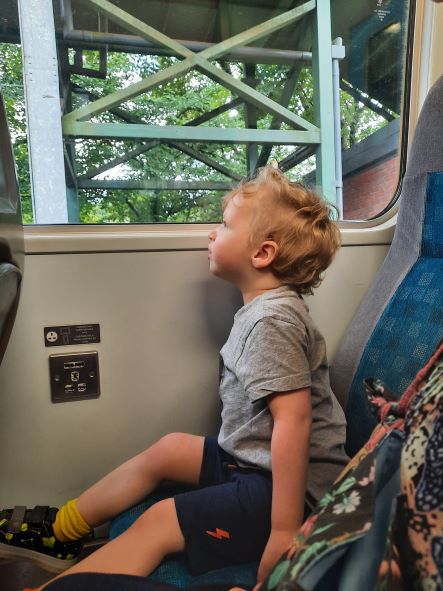 We thought we would have a nice afternoon in the Bay, but once we had lunch all he wanted to do was to get back on the train and go up to Cardiff Queen Street station to watch the trains coming in and out! So that's what we did.
Meanwhile, Rachel is back at work and I look after Ethan three days a week. He relishes having uninterrupted access to the Duplo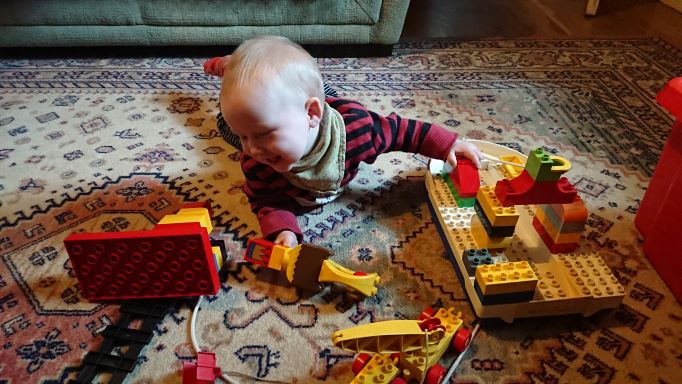 here he is actually IN the Duplo box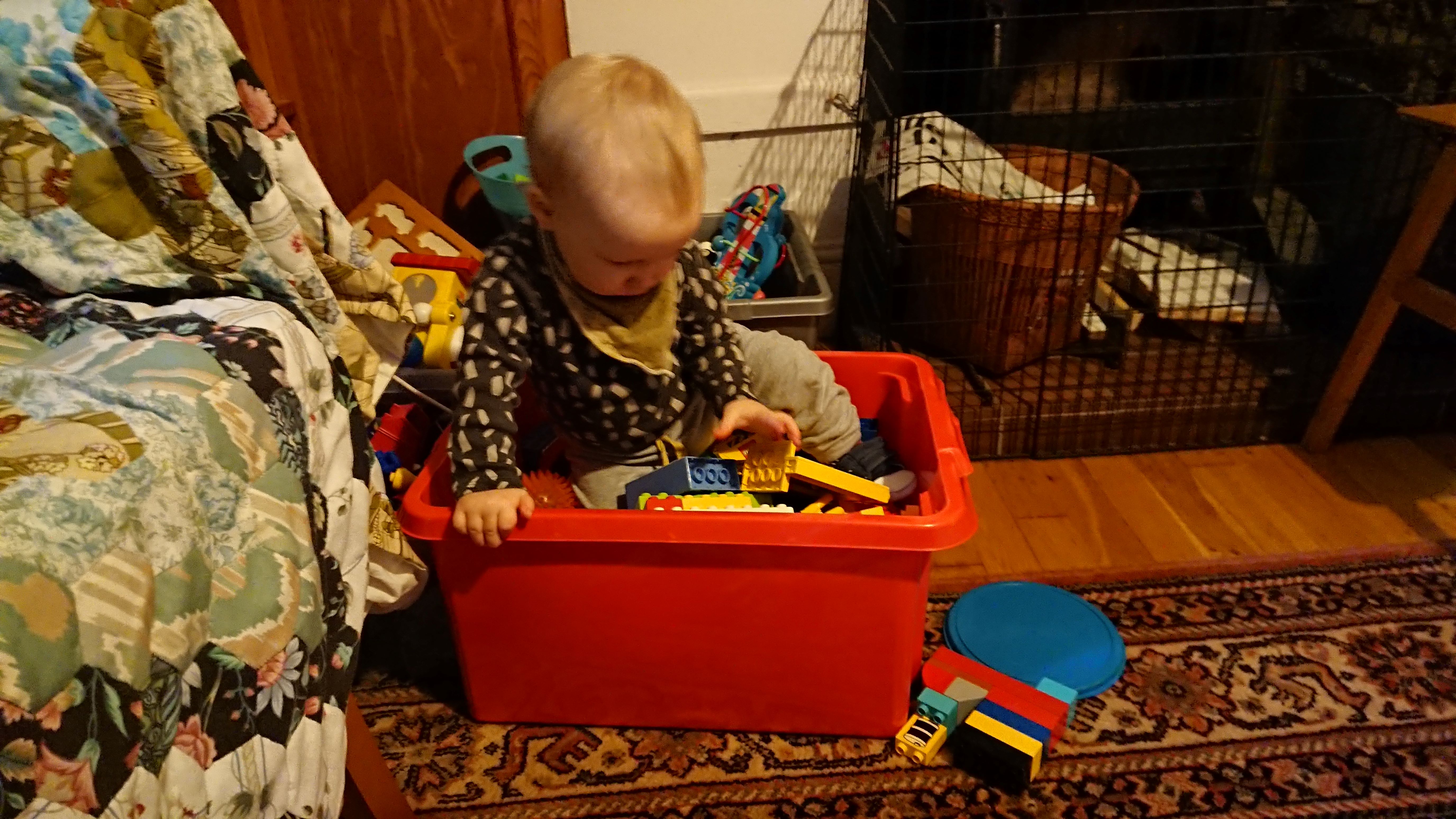 but of course the toys are just there to try to distract him from what he really wants to do – using Mamgu's desk as a climbing frame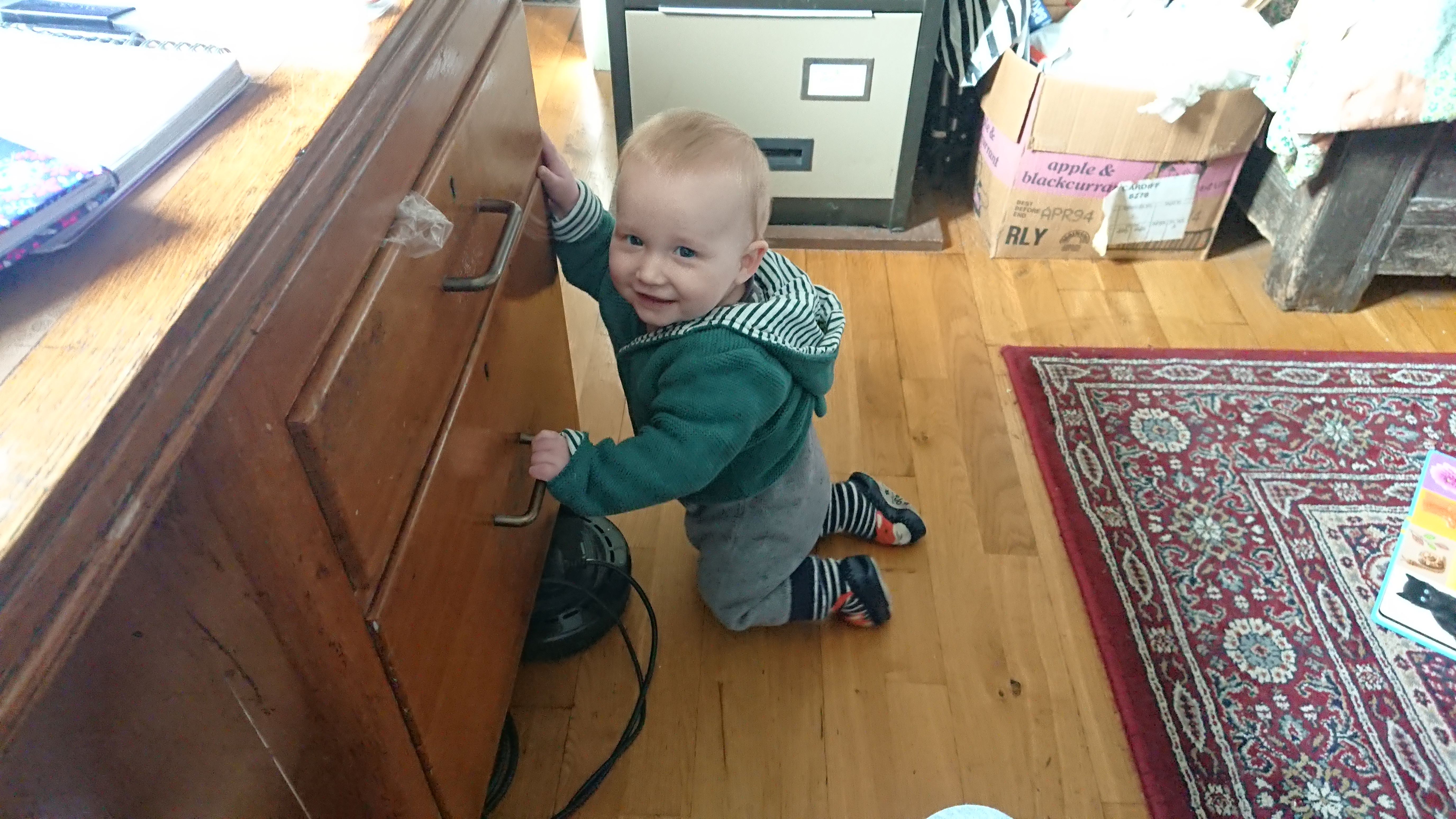 exploring the sock drawer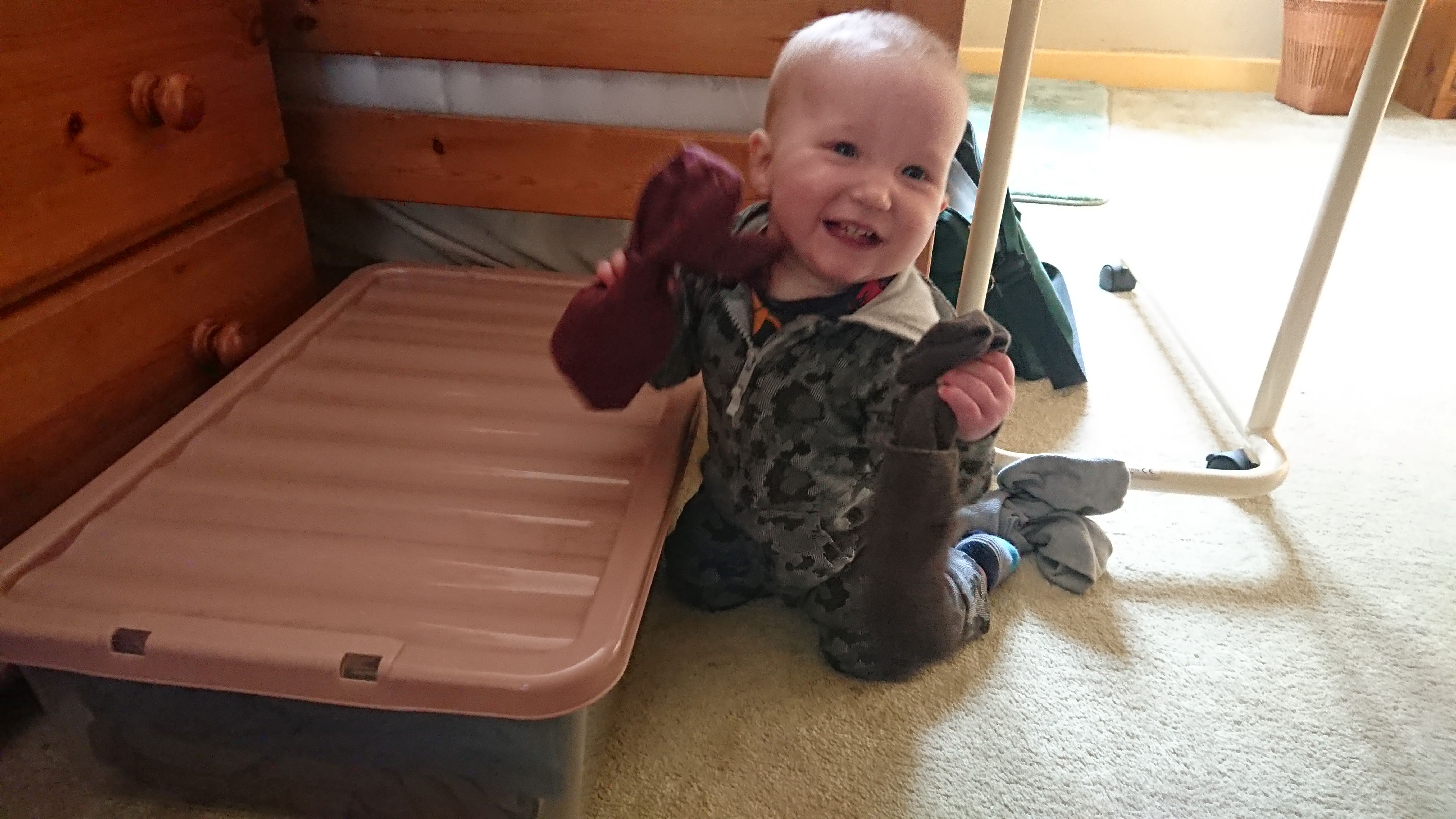 and the kitchen cupboard
climbing the stairs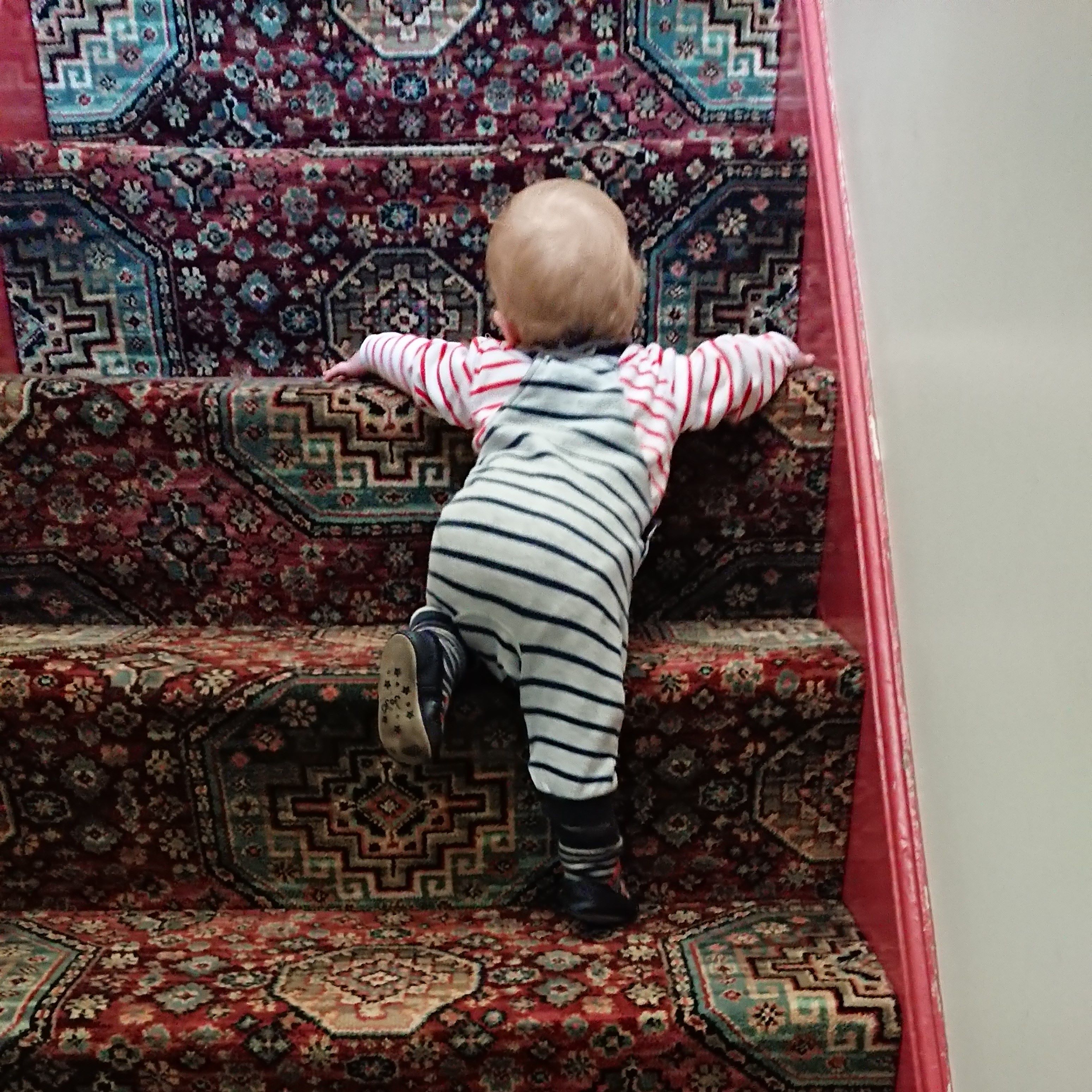 and – the real prize –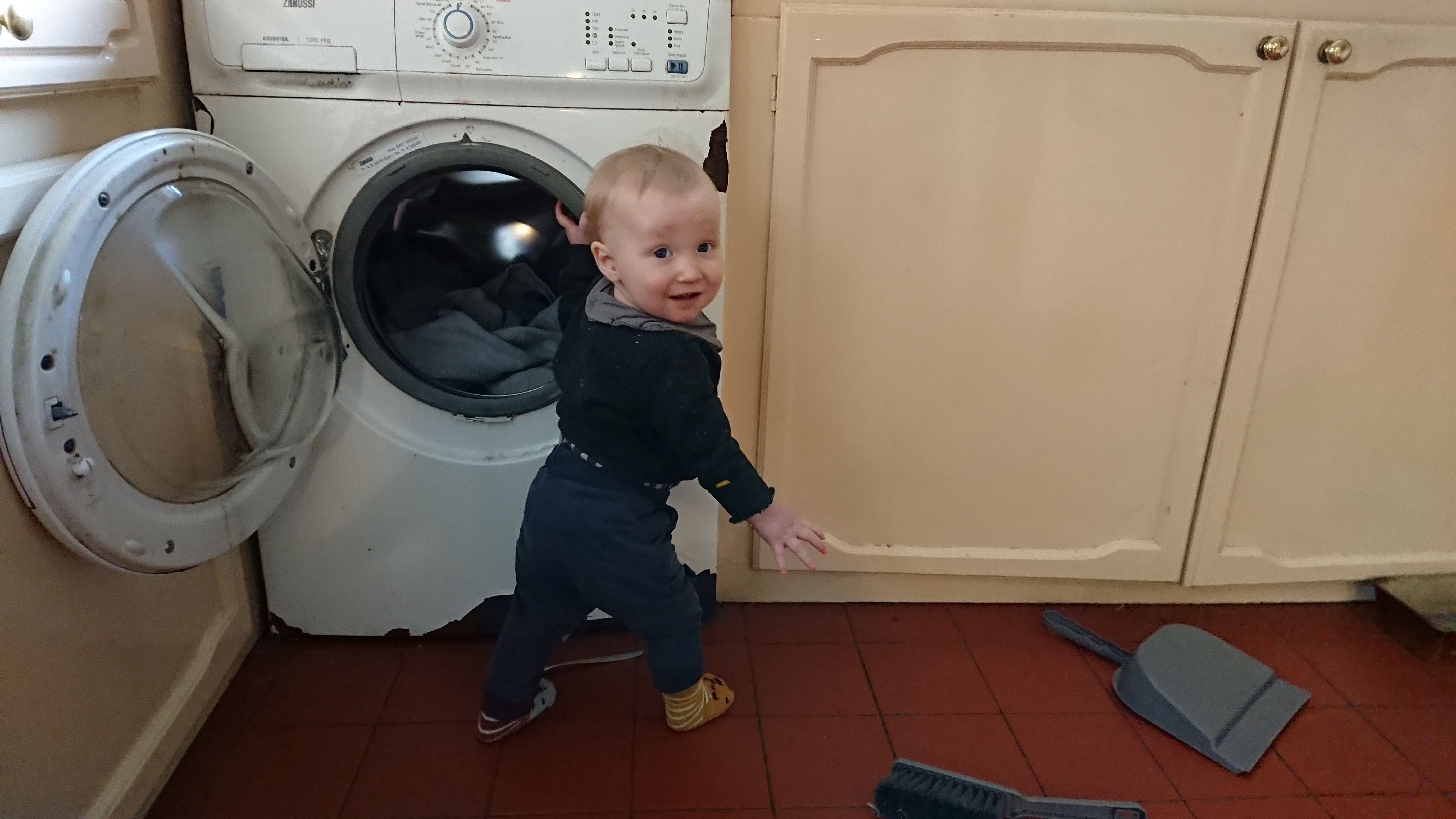 the washing machine!
Here's the family earlier in the year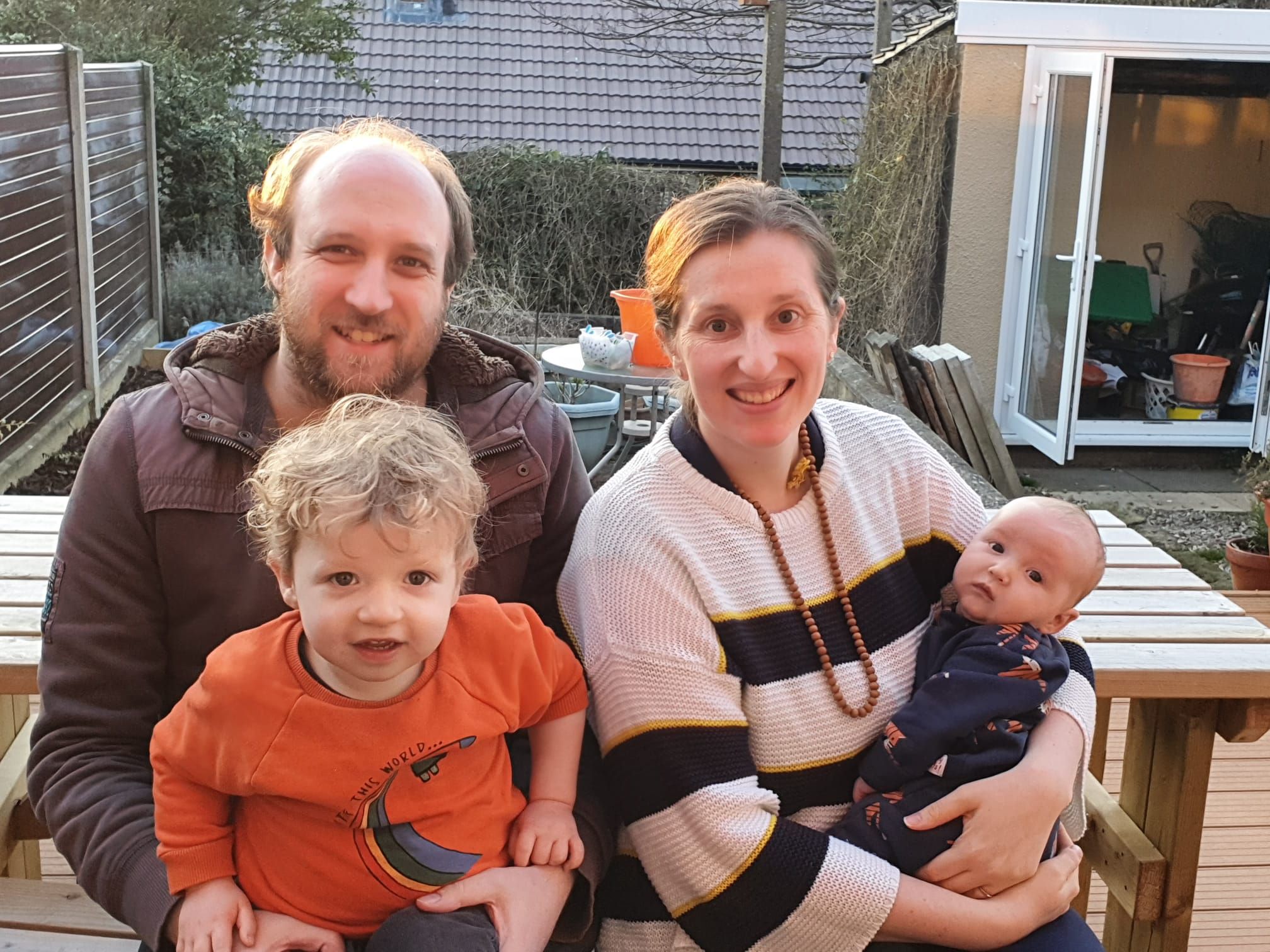 And here are the 2 lads deep in conversation over lunch.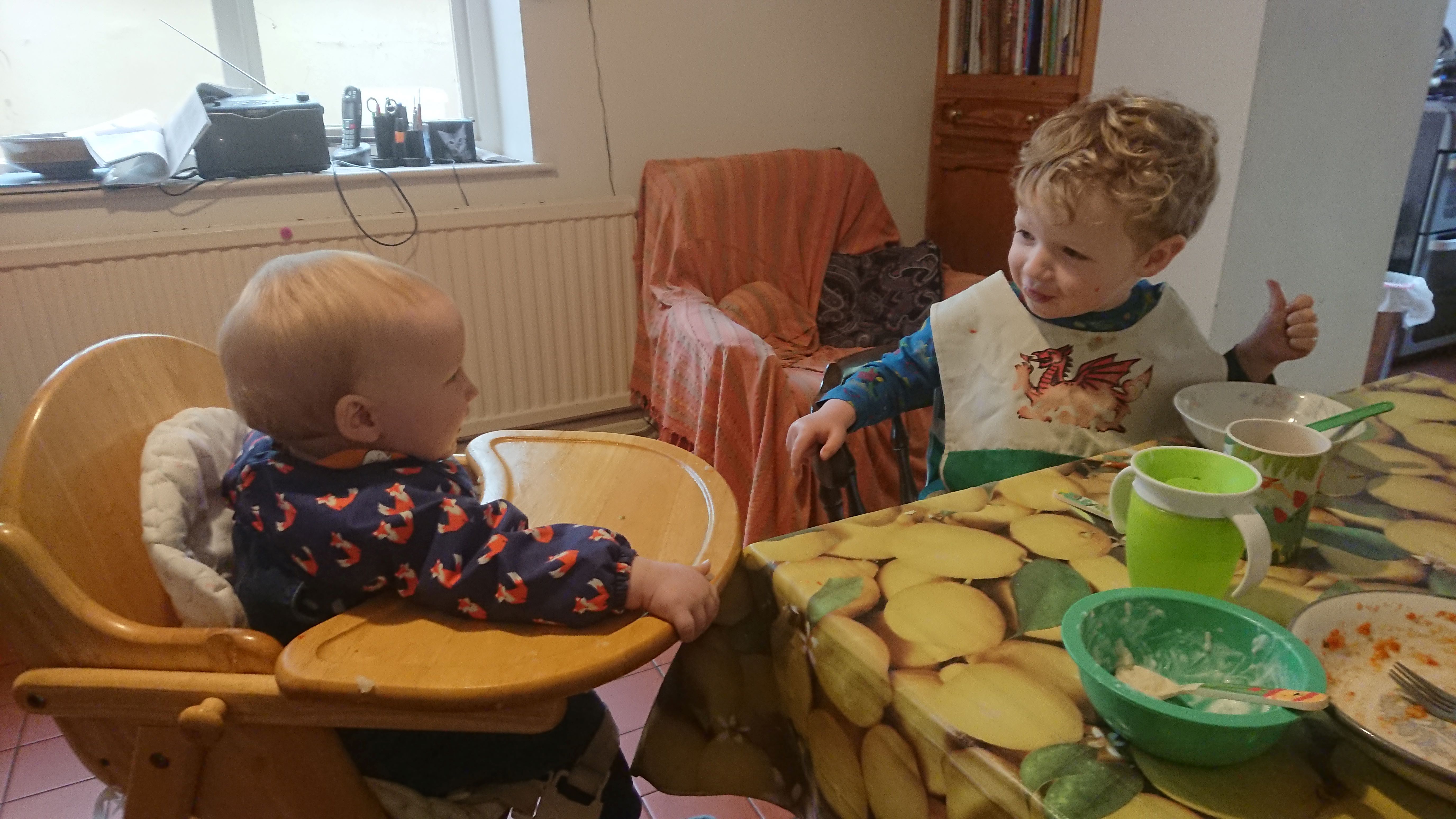 what are they planning?