Llanfair Cilgedin, north of Usk in Monmouthshire, is one of the loveliest of the many lovely churches in the care of the Friends of Friendless Churches. It is most famous for the sgraffito work with which it was decorated by heywood Sumner in the 1880s. The panels illustrate the Benedicite – 'O all ye works of the Lord, bless ye the Lord'.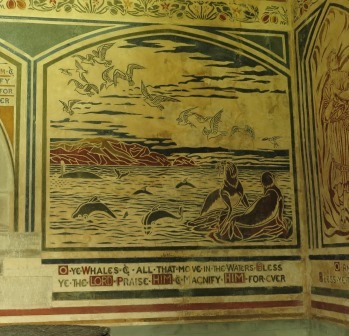 We used to sing that every week in Mattins but not many churches do a sung morning service any more.
Being naturally contrary, I went to Llanfair Cilgedin not to see the sgraffito but this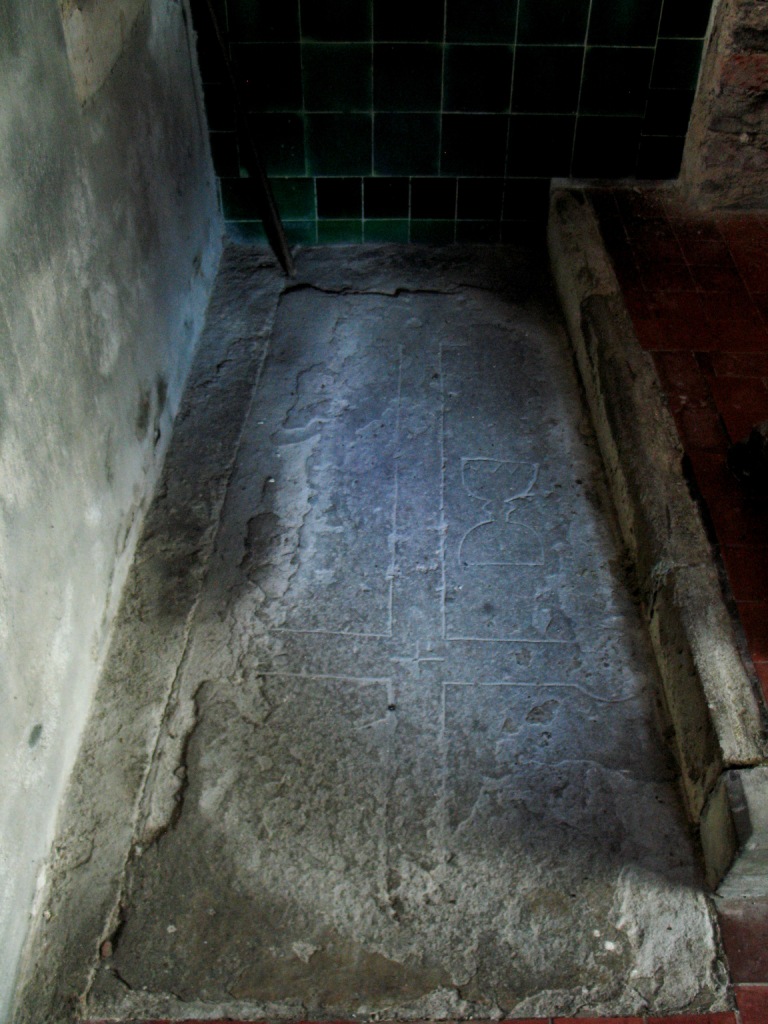 the early 14th century tomb of a priest. But while we were there, I noticed some medieval stained glass in the chancel (these are mostly Martin Crampin's photos)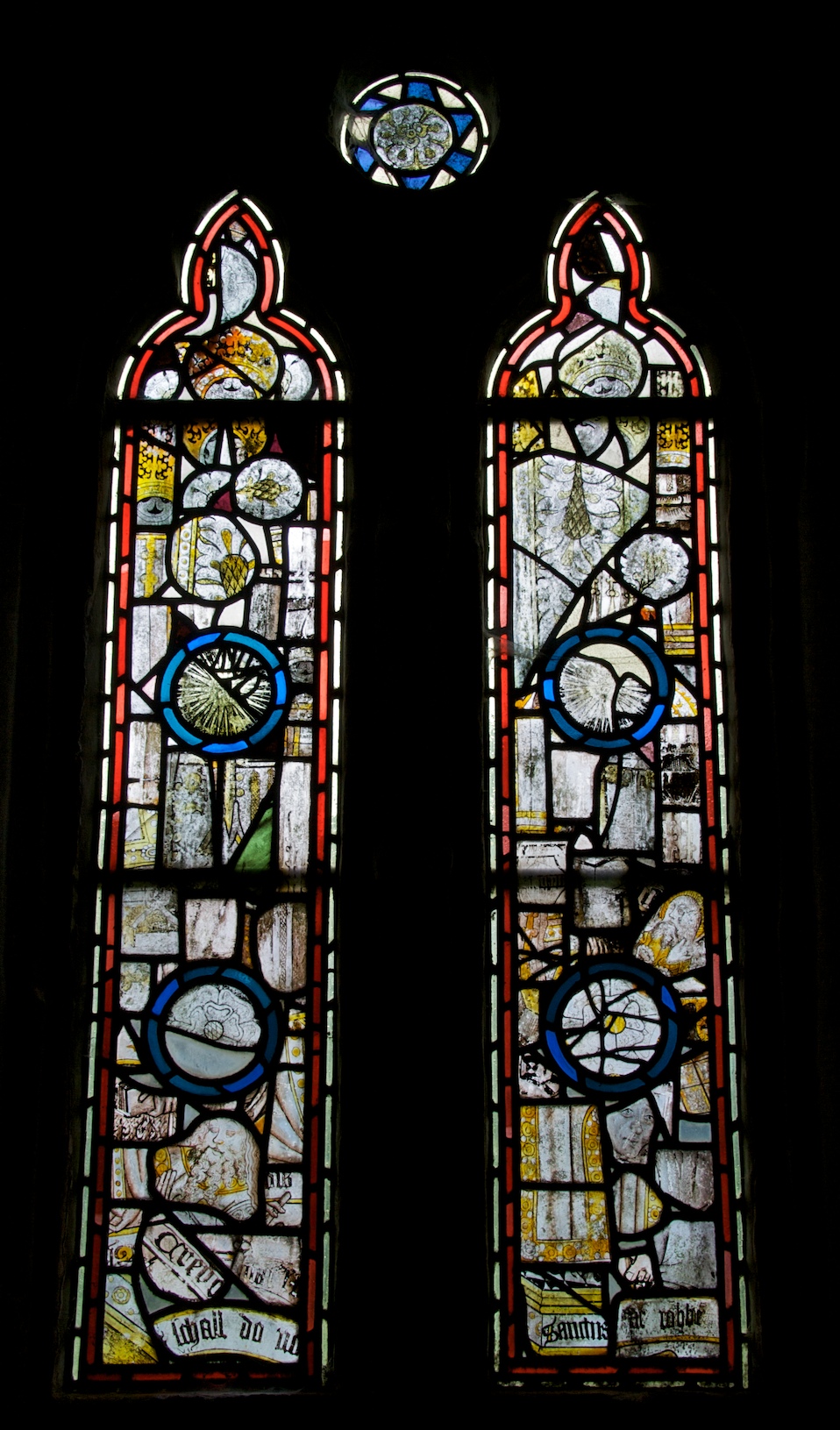 and high above the west door.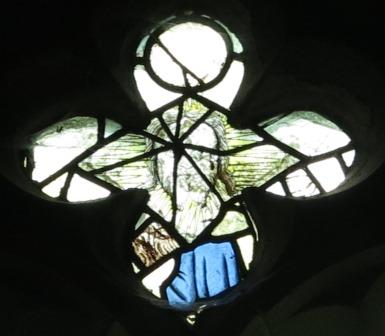 The chancel glass is particularly intriguing.
The word Credo suggests a set of the Apostles with their clauses of the Creed. This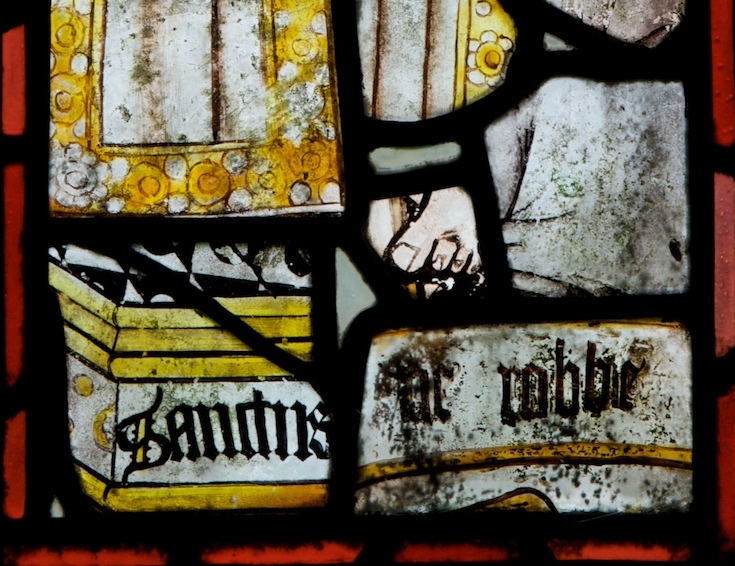 must be the feet of the crucified Christ. The word Sanctus on a plinth must belong to a saint – possibly one of the apostles – but what to make of the text to the right? And the English words at the bottom here –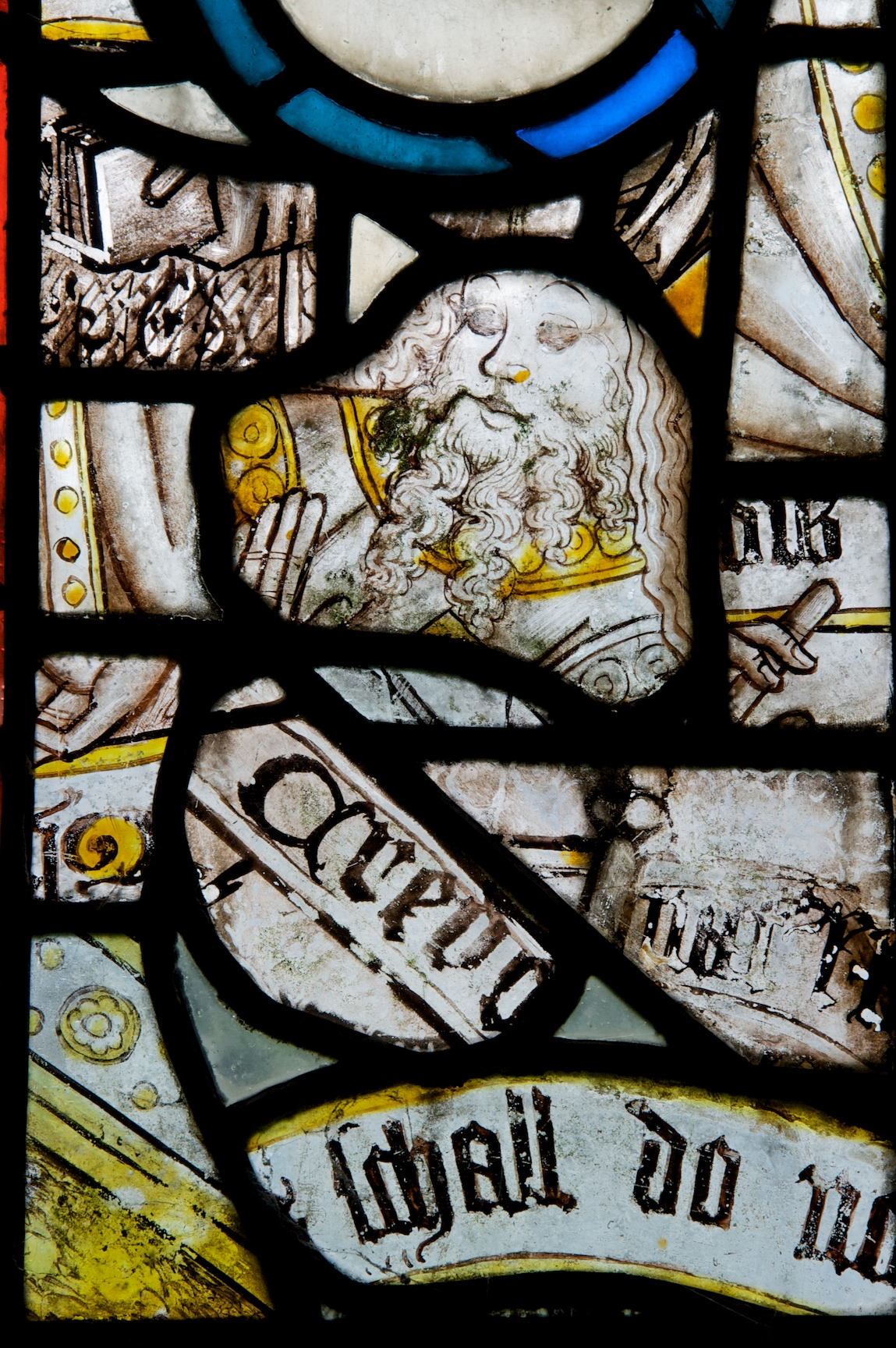 'schall do no …' The glass looks medieval: is it possible that there might have been English text in a window by the early 16th century? And what might it be? My first instinct was a version of the Ten Commandments – 'thou shalt do no murder', maybe? Recently, I tweeted the photo of the magnificently-bearded man above and asked for ideas. Angela Graham suggested it might be a version of Isaiah 11, which also has the prophecy of the rod from the stem of Jesse. The bearded figure could be a king of Israel from a tree of Jesse. I can't find an early translation with that exact wording, though.
The head in the west window looks like Christ, and this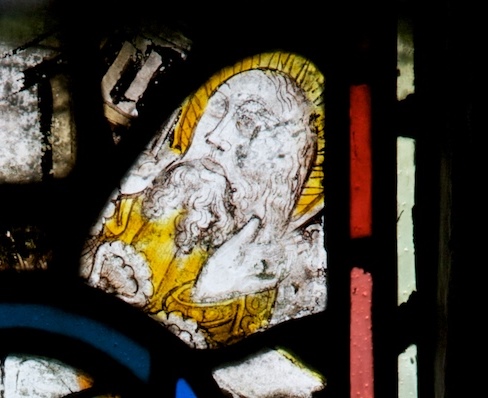 could be God the Father.  We have so little medieval stained glass in south Wales (there is a lot more in the north) that these remnants seem worthy of more thought.
I do have to go back, to look for another tomb carving. Bradney drew this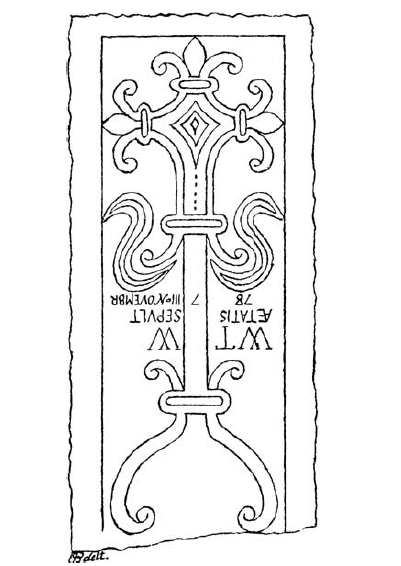 in the churchyard. Medieval and reused, or another of those post-medieval cross slabs that are such a feature of the area?  The scrolled base certainly looks like other post-medieval examples from north Monmouthshire, including the Grosmont one that first got me thinking about post-medieval cross slabs.