I thought I had done all I could with the lost farming landscapes north of Cardiff, but more bits keep turning up. After I'd been to Deri-duon last week, I was trying to locate some sites on the track past Transh yr Hebog and I noticed two cottages alongside the Heol Hir. Both were there on the tithe plan; the lower one was on the early OS map. The one further up the lane wasn't on the early OS map but there seemed to be something on the modern map.
I had another look at the sites along Transh yr Hebog. Is this just a retaining wall at about ST 17596 85066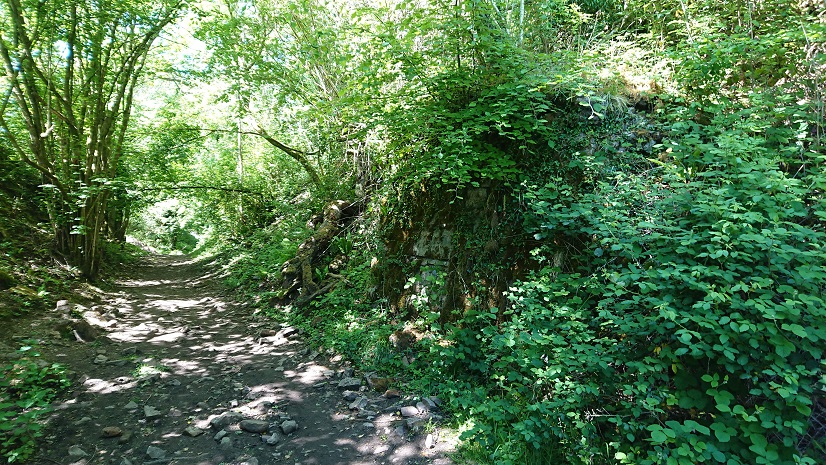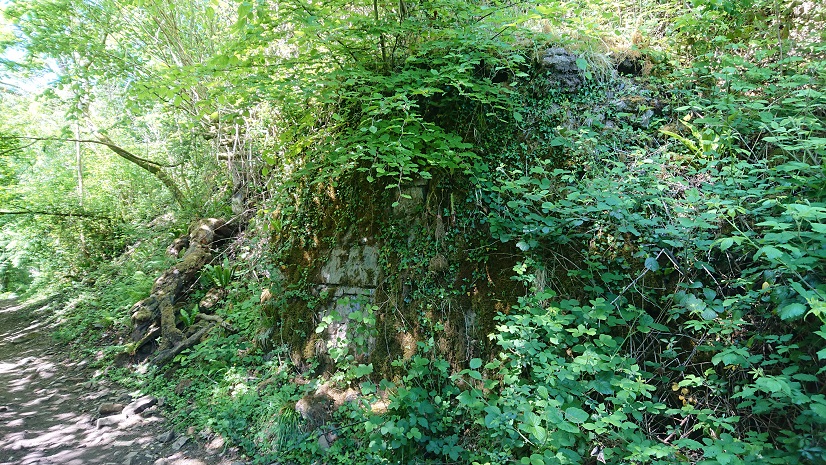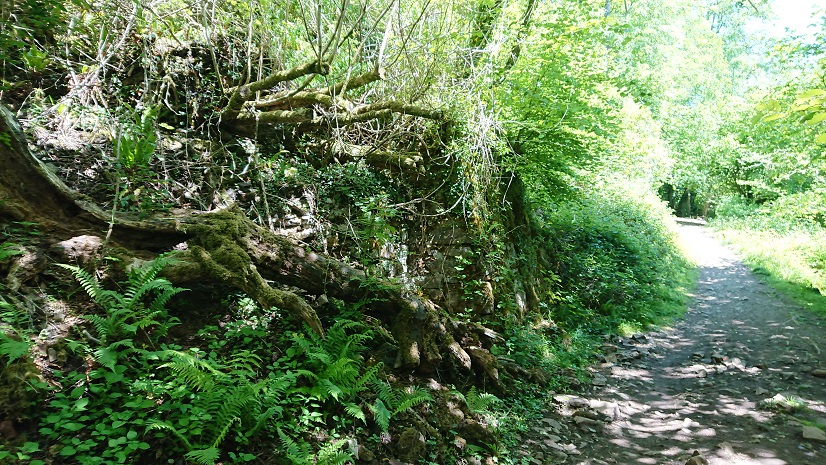 just below the air shaft, or is it something more? There's something marked on the early OS map (but no identification) and a coal tip just down slope.
The possible adit is a bit further down at about ST 17588 84977, and the second structure is at about ST 17655 84926. There's something marked on the early OS map but nothing on the tithe plan and no identification.
Along to the two cottage sites. The lower one is at ST 17263 84542, where the path above the golf course meets the Heol Hir.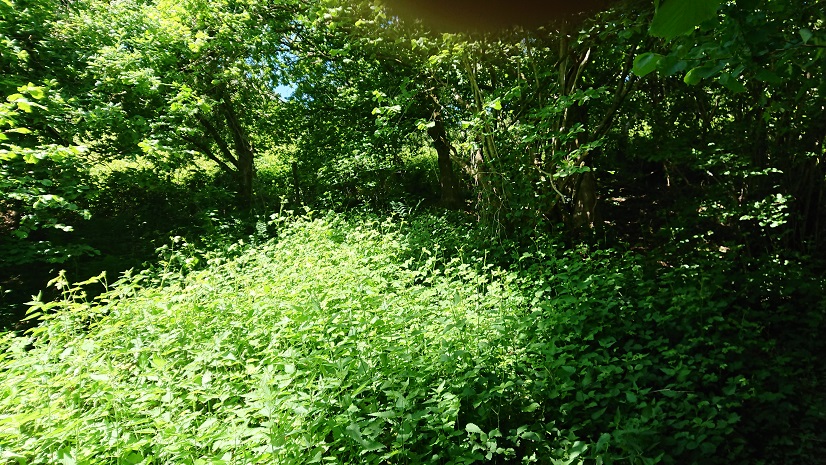 It's virtually invisible – just a little bit of masonry under the brambles.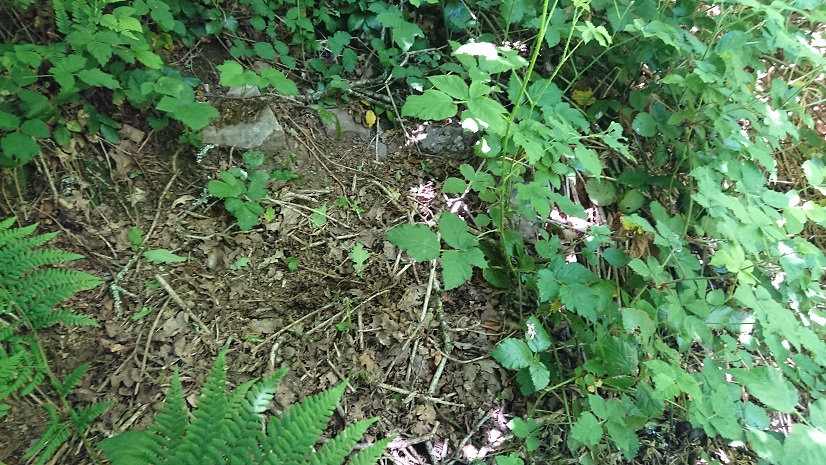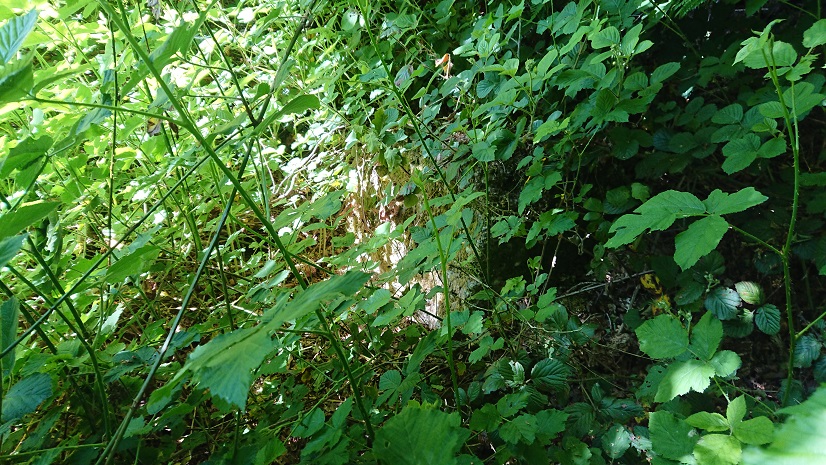 In the tithe apportionment it's described as a cottage and garden, belonging to the Marquis of Bute and tenanted by a Thomas Thomas.
The upper one is at ST 17293 84673, on the footpath from Transh yr Hebog. A little bit more to see: just visible from the lane,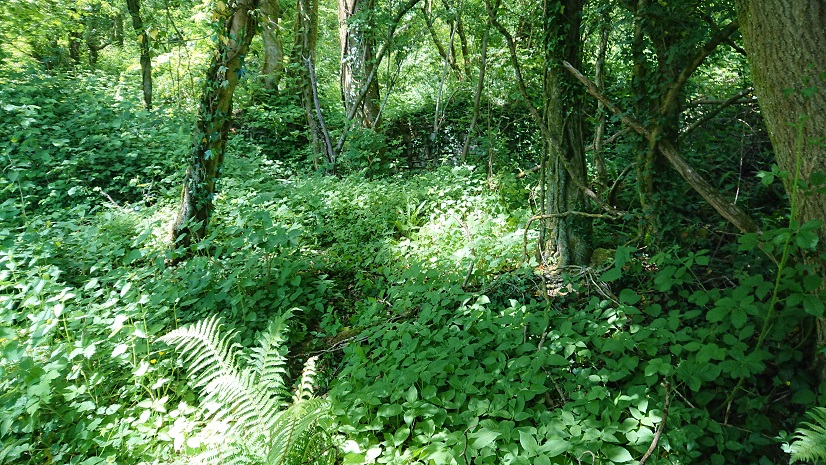 looks like a 2-up, 2-down house with some sort of animal shelter adjoining.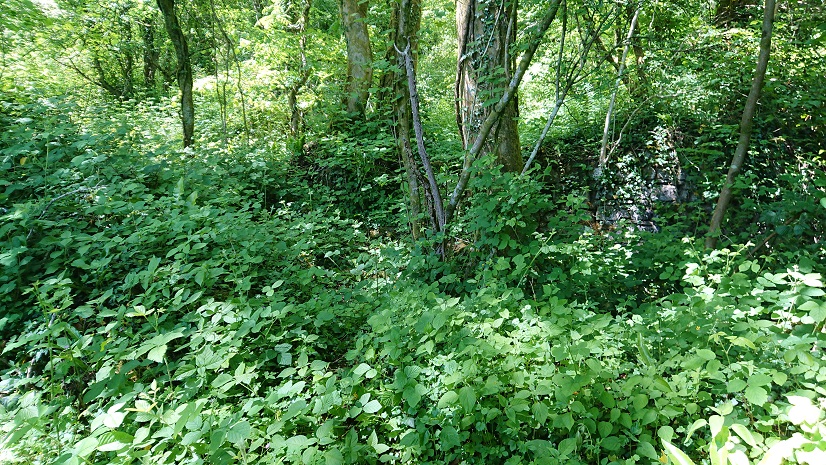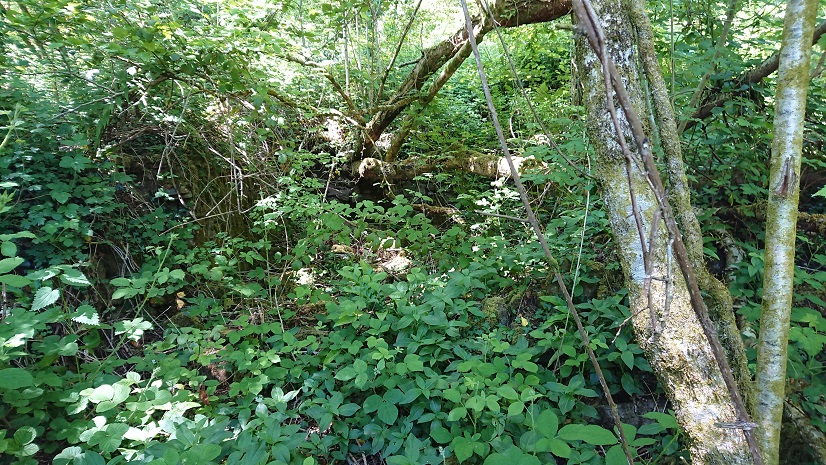 On the tithe apportionment it's the homestead of quite a substantial farm: 40 a., though mostly pasture, belonging to the Hon. Robert Henry Clive and tenanted by a James Moses.  By the time of the OS map, the whole area was wooded.
The Heol Hir is a classic hollow way.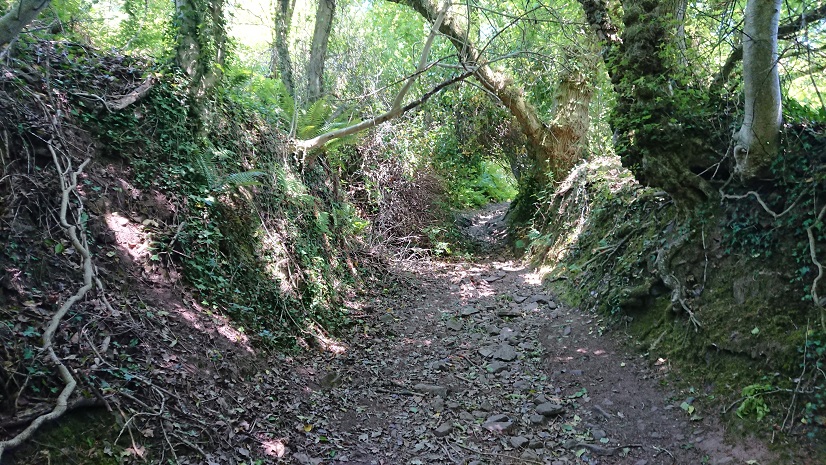 The hollowing must be old: there's a section of retaining wall half way up.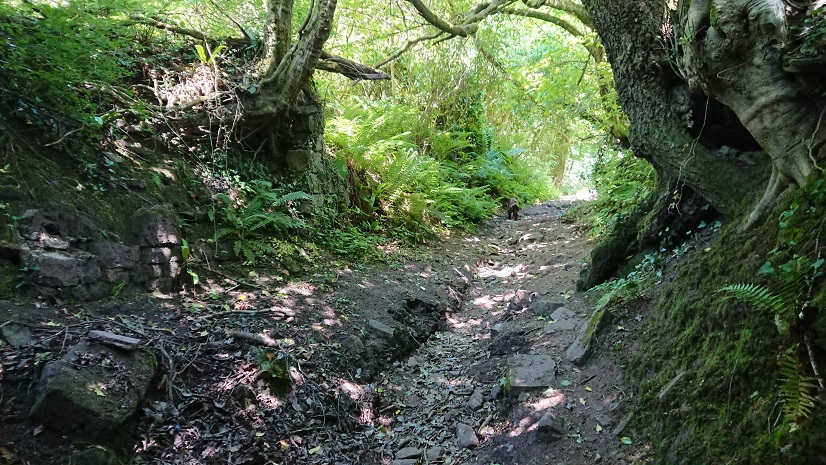 I really need to revisit the cottage sites in winter when the brambles and nettles have died down.