Well, the attempt to find another way over Stormy Down was a complete bust – so what follows is a rant about
(a)    Fly-tipping
(b)   Motorcycle scrambling
(c)    Blocked footpaths
The first problem was that the road from Tythegston to the A48 is much too busy for a pleasant walk. But we persevered, crossed the A48 and took the track up to Stormy Down. The perennial problem of fly tipping –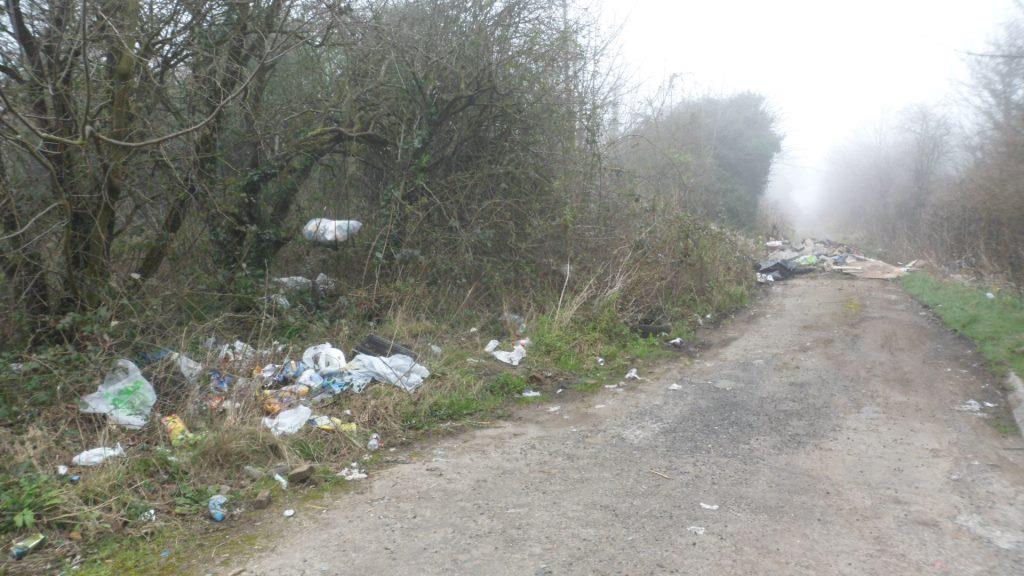 all along the lane (some Christmas decorations here – I always find that particularly sad)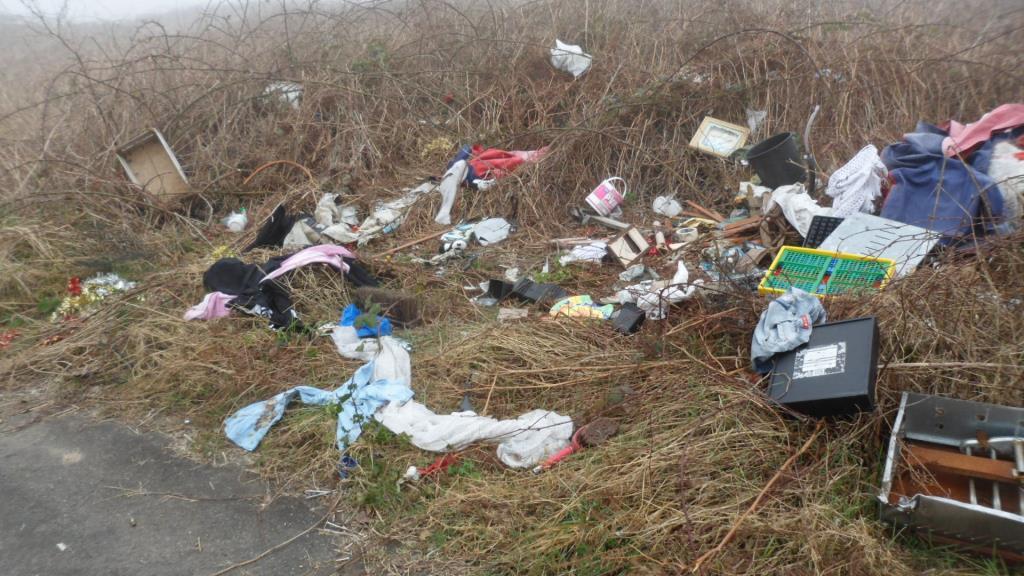 You can cut through the bracken and brambles to a footbridge (hallelujah!)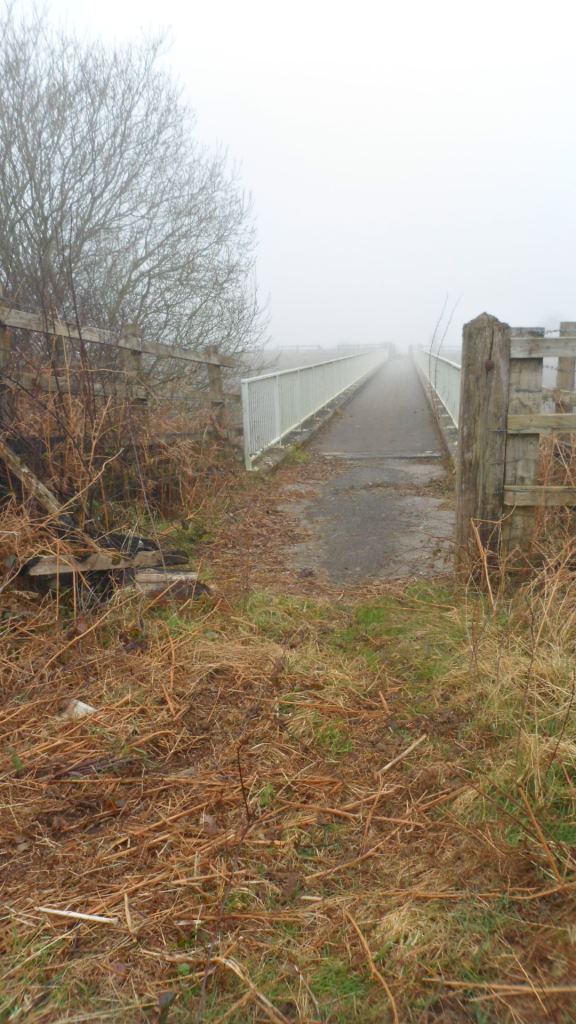 but the other side is a labyrinth of scrambler tracks with attendant mud and litter. This is a pity because we did find the ruins of Margam's Stormy Grange, very atmospheric in the mist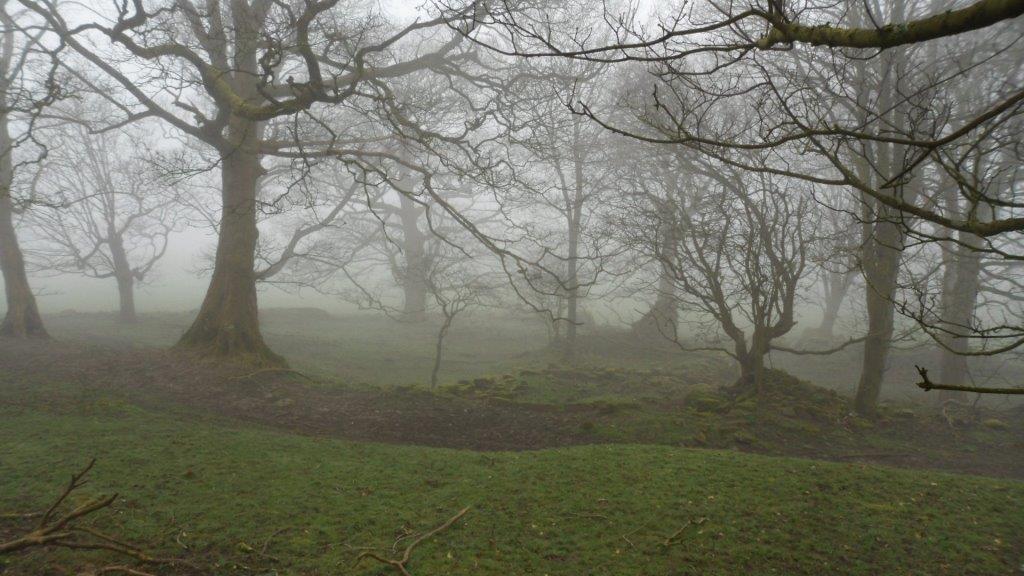 but this is a bit niche! and not really worth the plod through the rubbish. I thought I might check out the footpath over to Laleston on the way back. It should leave the road at Ty-du Farm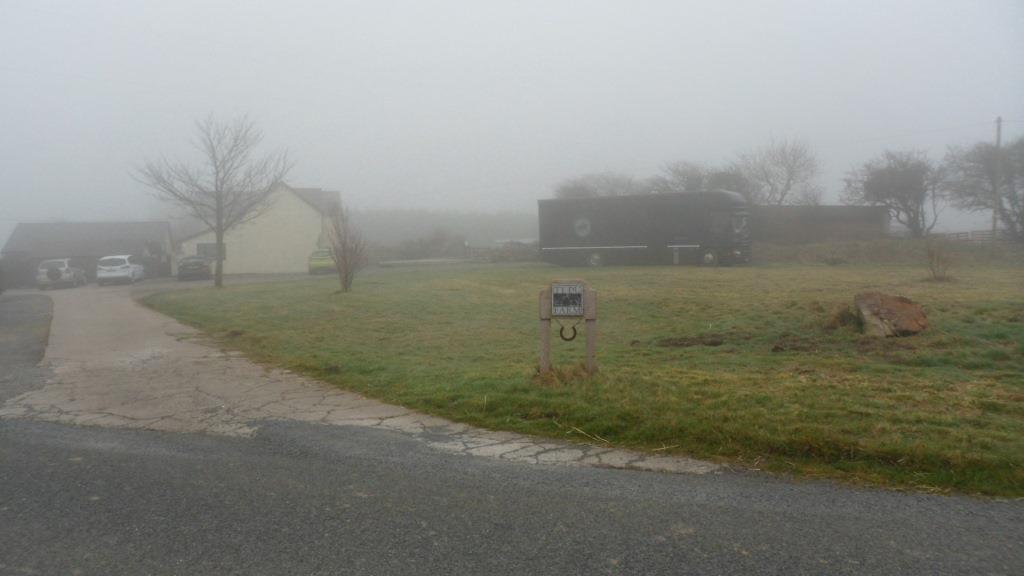 but I was told very firmly by a young woman out exercising the horses that the footpath didn't go over their land any more, her father had sorted it out with the council and I couldn't go through the fields because all the fences were electrocuted.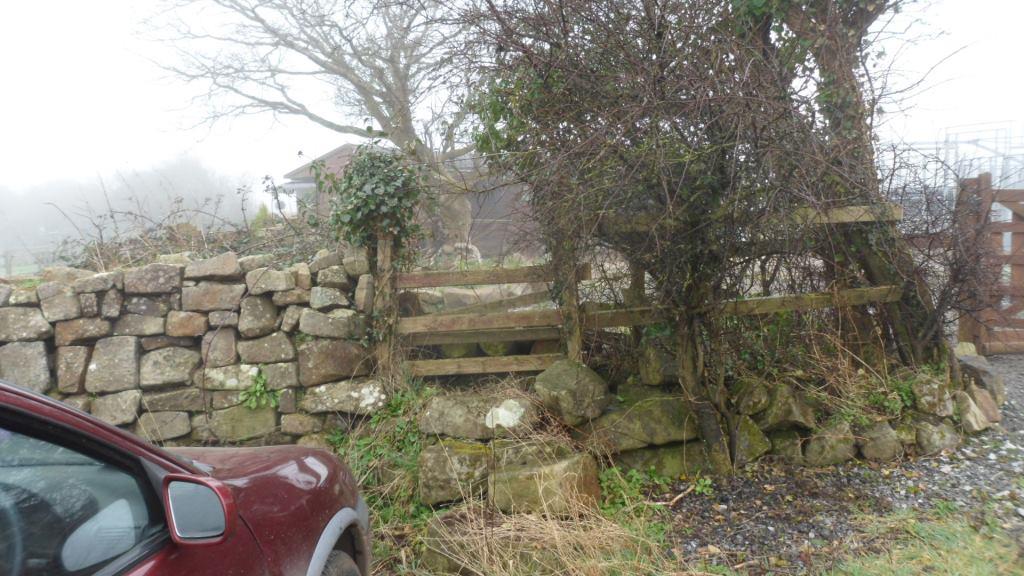 Here's the old stile – but I didn't feel up to electrocuted fences so we went back along the road and down the path to Tythegston past Ty-erfin, even more mysterious in the mist.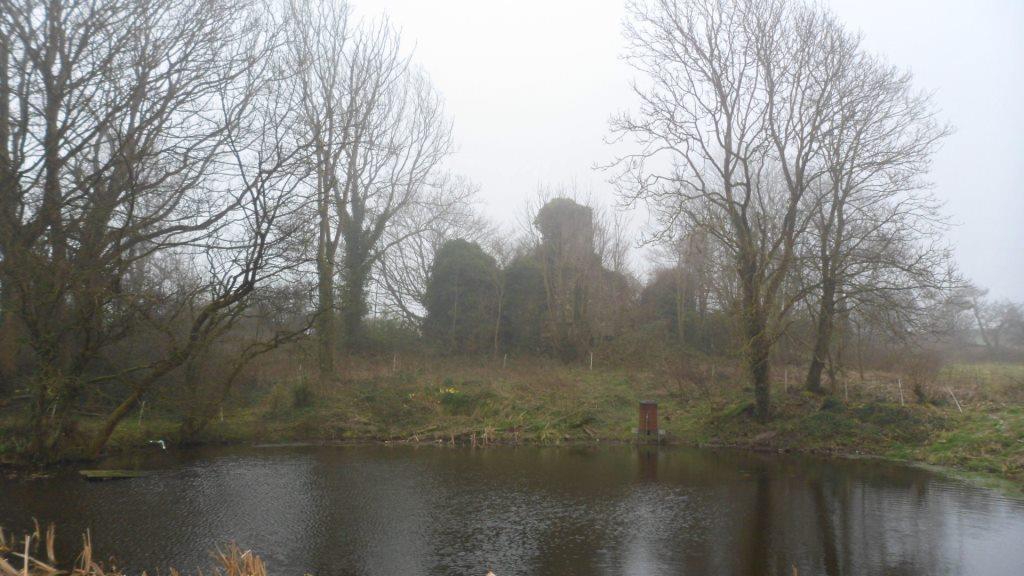 The only option seems to be to repair and waymark the stile at 851 802 and hope that the people at Upper Park Farm don't claim to have Sorted Things Out With The Council!